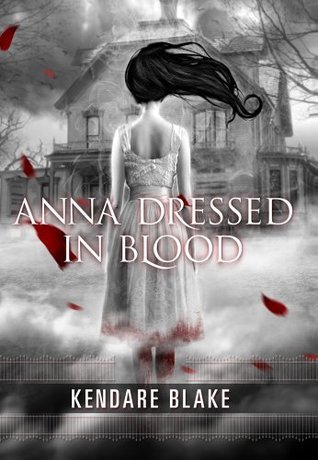 Title:
Anna Dressed In Blood.
Author:
Kendare Blake.
Series:
Yes, Anna #1.
Publisher:
Tom Doherty.
Published Date:
10/17/11.
Links:
Book Depository
Goodreads
"Cas Lowood has inherited an unusual vocation: He kills the dead.
So did his father before him, until he was gruesomely murdered by a ghost he sought to kill. Now, armed with his father's mysterious and deadly athame, Cas travels the country with his kitchen-witch mother and their spirit-sniffing cat. They follow legends and local lore, destroy the murderous dead, and keep pesky things like the future and friends at bay.
Searching for a ghost the locals call Anna Dressed in Blood, Cas expects the usual: track, hunt, kill. What he finds instead is a girl entangled in curses and rage, a ghost like he's never faced before. She still wears the dress she wore on the day of her brutal murder in 1958: once white, now stained red and dripping with blood. Since her death, Anna has killed any and every person who has dared to step into the deserted Victorian she used to call home.
Yet she spares Cas's life. "
Anna Dressed In Blood was one of those books, where people just couldn't stop talking out it. People went on and on about how amazing it is, how awesome the characters are, and that they were excited to see what else Kendare Blake has in store.
But as the second installment, Girl of Nightmares was released, I didn't hear too much about it. No one was constantly raving, and I didn't see the book as often as I did the first.
I was dying to read Anna Dressed In Blood when everyone couldn't shut up about it, but just never got around to it. Then as Girl of Nightmares was released, no one said a peep...So I decided to hold off for a while.
I finally dug out my copy of Antigoddess, from the back of my shelf, purchased Anna Dressed In Blood and Girl of Nightmares, and now am binge reading my way through all three.
I'm pretty sure we all know what Anna Dressed In Blood is about, but if you don't here's a quick run down...haunted house, guy kills ghosts, one ghost is named Anna, Anna was murdered, and she isn't like any other ghost...if you want more, read the synopsis!
If I start summarizing the story now, I won't be able to stop, meaning I'll completely ruin the whole thing for you! I'm doing this for you sake! Not mine!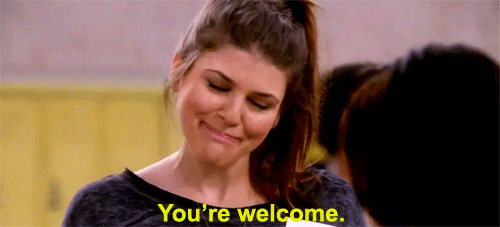 What was I expecting from Anna Dressed In Blood? I'm not really sure, I guess. If you asked me before the second book was released, I would have said A LOT. But now, I don't think I had any expectations, because of all the mixed emotions I felt.
I went in expecting the story to be light. I didn't expect it too be scary if I read it at night. I knew that I would be able to sleep peacefully once I stopped reading for the night, and went to bed. I guess, I expected it to be a little creepy, but much more "romance-y" than anything else.
Overall, I do have to say that I enjoyed Anna Dressed In Blood. It didn't blow me out of the water, but it did it's job and it was an enjoyable read. Anna was an interesting character, and I still can't wrap my mind around what happened to her. Cas was interesting as well, with his knife and his family history. Besides the two main characters, there were also some smaller roles, including witches, that intrigued me.
My favorite parts of the story include when we discover how Anna died, and the ending. I don't want to say a single word about either of the two, but WOW!
(I'll let Johnny Bravo do the talking...)
I do plan on continuing the story with Girl of Nightmares, and I can't wait to see how it all plays out for Cas and Anna. Have you started these books yet? What do you think?