Two of the three midterms I had to take, took place yesterday. The third one isn't until next Wednesday, which means I'm finally able to do some reading again! Studying takes up so much of the day during midterms and finals, it's absolutely ridiculous.
But I'm ready to finally dig back into my TBR pile, and here is what I plan on reading before next Monday...fingers crossed!
The first three books I'm reading are books that I received for review, one of which I already have an author interviewed lined up!
The Good Neighbor, by Amy Sue Nathan.
"
When small lies have big consequences…

Things are a little rough for Izzy Lane. Still reeling from the break-up of her marriage, the newly single mom moves back to the Philadelphia home she grew up in, five-year-old Noah in tow. The transition is difficult, but with the help of her best friends—and her elderly neighbor, Mrs. Feldman—Izzy feels like she's stepping closer to her new normal. Until her ex-husband shows up with his girlfriend. That's when Izzy invents a boyfriend of her own. And that's when life gets complicated.

Blogging about her "new guy" provides Izzy with something to do when Noah's asleep. What's the harm in a few made-up stories? Then, her blog soars in popularity and she's given the opportunity to moonlight as an online dating expert. How can she turn it down? But when her friends want to meet the mysterious "Mac," someone online suspects Izzy's a fraud, and a guy in-real-life catches her eye, Izzy realizes just how high the stakes are. That's when Mrs. Feldman steps in, determined to show her neighbor the havoc that lies can wreak. If Izzy's honest, she could lose everything, and everyone. Is the truth worth any cost?
"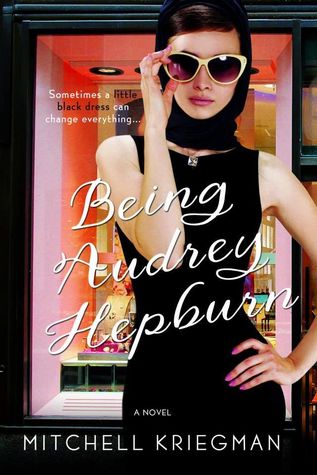 Being Audrey Hepburn, by Mitchell Kriegman.
"Lisbeth comes from a broken home in the land of tube tops, heavy eyeliner, frosted lip-gloss, juiceheads, hoop earrings and "the shore." She has a circle of friends who have dedicated their teenage lives to relieve the world of all its alcohol one drink at a time.

Obsessed with everything Audrey Hepburn, Lisbeth is transformed when she secretly tries on Audrey's iconic Givenchy. She becomes who she wants to be by pretending to be somebody she's not and living among the young and privileged Manhattan elite. Soon she's faced with choices that she would never imagine making – between who she's become and who she once was."
The Marriage Pact, by M.J. Pullen.
"Marci Thompson always knew what life would be like by her 30th birthday. A cozy suburban home, charming husband and two brilliant children. A celebrated career as an established writer, complete with wall-to-wall mahogany shelves and a summer book tour. A life full of adventure with her friends and family by her side.

Instead, Marci lives alone in 480 square feet of converted motel space next to a punk rock band, hundreds of miles from her friends and family. She works in a temporary accounting assignment that has somehow stretched from two weeks into nine months. And the only bright spot in her life, not to mention the only sex she's had in two years, is an illicit affair with her married boss, Doug. Thirty is not at all what it is cracked up to be.

Then the reappearance of a cocktail napkin she hasn't seen in a decade opens a long-forgotten door, and Marci's life gets complicated, fast. The lines between right and wrong, fantasy and reality, heartache and happiness are all about to get very blurry, as Marci faces the most difficult choices of her life."
As soon as these three books are read and reviewed, I'm going to indulge in two books I've been dying to dive into!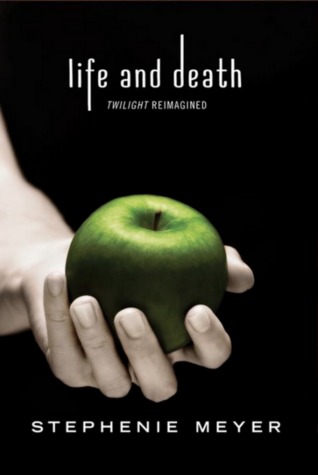 Life and Death, by Stephanie Meyer.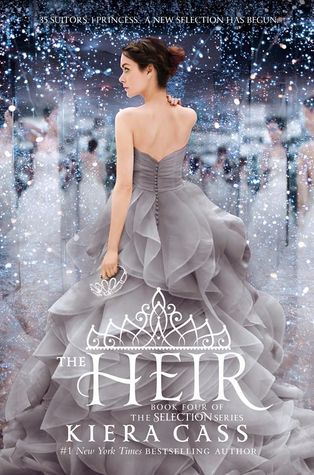 "
Princess Eadlyn has grown up hearing endless stories about how her mother and father met. Twenty years ago, America Singer entered the Selection and won the heart of Prince Maxon—and they lived happily ever after. Eadlyn has always found their fairy-tale story romantic, but she has no interest in trying to repeat it. If it were up to her, she'd put off marriage for as long as possible.

But a princess's life is never entirely her own, and Eadlyn can't escape her very own Selection—no matter how fervently she protests.

Eadlyn doesn't expect her story to end in romance. But as the competition begins, one entry may just capture Eadlyn's heart, showing her all the possibilities that lie in front of her . . . and proving that finding her own happily ever after isn't as impossible as she's always thought.
"
These are the five books I'm reading in the next few days! What do you plan on reading? Have you read any of these books? What did you think?