YES!
And NO! I WON'T SHUT UP!
Life and Death, by Stephanie Meyer released on October 6th, for the 10 year anniversary of Twilight!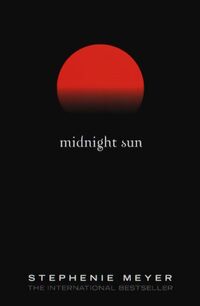 As probably all of the other Twilight crazed fans, I was hoping, praying, and almost expecting Meyer to finally publish Midnight Sun! It's been years since it was originally suppose to be released, and what better time, than the 10 year anniversary?
But sadly, it didn't happen and we were only given a "10 year collectors addition of Twilight"....or so we thought!
If you haven't pick up Life or Death you definitely should!
While the front cover looks the same as any other Twilight book, if you turn it upside down, and flip the book to the back, the beautiful cover of Life and Death greets you!
Life and Death isn't another installment in the series, and it isn't a retelling of the story in another characters perspective, instead Stephanie Meyer flipped all of the characters' genders, besides two of them.
Those two are Bella's parents, and Meyer even explains why in a letter to her fans towards the beginning of the book! Am I currently reading Life and Death? Sort of!
I ran out to purchase a copy, and started devouring it that night. Sadly, I had to lay it to the side, due to other review obligations.
I do, however plan, to continue reading, once I've finished the three books that need reviewing. I CAN'T WAIT!
Have you picked up Life and Death? Have you read it? What do you think!?
Stephanie Meyer's Explanation of Midnight Sun