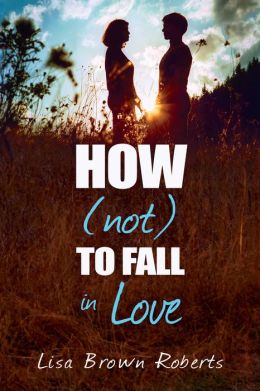 Title:
How (Not) to Fall In Love.
Author:
Lisa Brown Roberts.
"Seventeen-year-old Darcy Covington never had to worry about money or where her next shopping spree was coming from. Even her dog ate gourmet. Then one day, Darcy's car is repossessed from the parking lot of her elite private school. As her father's business hit the skids, Dad didn't just skip town, he bailed on his family.
Fortunately, Darcy's uncle owns a thrift shop where she can hide out from the world. There's also Lucas, the wickedly hot fix-it guy she can't stop crushing on, even if she's not sure they'll ever get out of the friend zone.
But it's here among the colorful characters of her uncle's world that Darcy begins to see something more in herself...if she has the courage to follow it."
Release Date:
2/3/15.
Why I'm Waiting:
To be honest, there aren't too many interesting books coming out this upcoming week. Nothing stuck out, nothing really caught my eye; this week was a tough one! But after looking into a bit more, How (Not) to Fall in Love crossed my path. First off the cover is simply, but pretty. I love the picture and the font, it's gorgeous!
The synopsis sounds like a Sarah Dessen book, which is also very exciting! I love books with real life issues and struggles, and I've already made my way through Sarah Dessen's books, so I'm looking for similar ones.
AND spring is coming upon us in just a few weeks, which means its the perfect time for How (Not) to Fall in Love!
Have you heard of this one? What are you waiting for this Wednesday?