As some of you may know, I recently devoured The Selection series. I've had these three BEAUTIFUL books sitting on my shelf, basically begging me to read them, so I finally did...
...and I couldn't get enough...
My feelings towards these books were back and forth. I first bought the books because of the amazing covers, I couldn't resist (could you?). After splurging on all three books (or so I thought), I heard rumors that these books were comparable to the show, The Bachelor.
If you know me at all, I HATE The Bachelor. I just don't understand those people who go on national television, to compete with a whole bunch of other people, for one guy/girl, and embarrass themselves. What makes that one guy/girl so special? Especially when there are so many amazing people else where?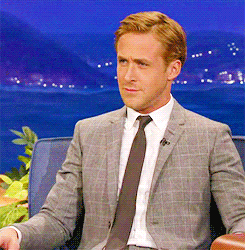 Basically, hearing this comparison, shattered my heart, and left these books unread on my shelf for a few weeks. But as time went by I noticed a few REALLY good reviews for this series, then more and more and more...until it felt like they were chasing me down.
I knew it was about time I face this fear and see what everyone couldn't stop raving about.
So I did. And before I knew it I was zipped through The Selection, zoomed through The Elite, and completely gulped down The One. I loved it.
If you want to know why I loved it, feel free to check out my reviews.
But as The One was coming to an end, I'll admit, I was sad. I wanted to see more of America, Maxon and Aspen. But ultimately, I couldn't have asked for a better ending. There were no loose ends, or things left unsaid, I simply loved it.
It took me a week to get over the fact that I was done with The Selection series. It was one of my hardest "break ups". But as I was writing my review, I noticed something, somewhere claiming that another book was being released....titled The Heir.
"YOU'VE GOT TO BE KIDDING ME!?!?!"
After doing some research, its completely and utterly true...and the fourth installment is coming out May 5 of 2015!!
"Twenty years ago, America Singer entered the Selection and won Prince Maxon's heart. Now the time has come for Princess Eadlyn to hold a Selection of her own. Eadlyn doesn't expect her Selection to be anything like her parents' fairy-tale love story...but as the competition begins, she may discover that finding her own happily ever after isn't as impossible as she's always thought."
Obviously this one doesn't completely revolve around the same characters, but instead it revolves around their daughter, Eadlyn and her selection. I'm sure we'll hear a lot from America, Maxon and Aspen, but I would never have expected the fourth book to place twenty years later! HOW EXCITING?!?
May 5th I will be standing at Barnes and Noble's doors, before they open, dying to come inside! I can't wait to see how Kiera Cass continues this story!
Are you as excited as I am for this fourth installment? Have you read this series yet? Let me know in the comments!