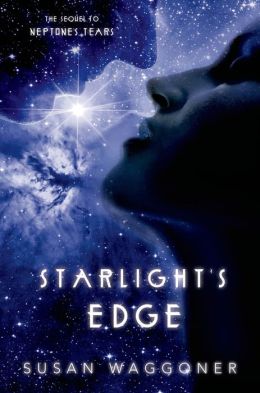 Title:
Starlight's Edge.
Author:
Susan Waggoner.
Summary:
"Zee has given up her entire world to be with David on far-future Earth, confident that their love will overcome all obstacles. But beneath its lustrous surface and dazzling technology, New Earth is full of challenges, including the animosity of David's wealthy and powerful family.
As Zee struggles to find her place, David travels back to past Earth. Then, on a mission to Pompeii on the eve of the Vesuvius eruption, he vanishes. Zee knows he is in mortal danger, but will she be able to rescue him in time?"
Release Date:
8/19/14.
Why I'm Waiting:
Why am I waiting for Starlight's Edge? To be honest, I haven't heard a single thing about this book. The cover looks interesting, but in the end the synopsis is what caught my attention this time. If you've read Beth Revis's Across The Universe trilogy, then you might have noticed Starlight's Edge sounds pretty similar. Not with the story or the characters but in the time and location they occur. Both take place and focus on this "new earth" and "past earth", and the dangerous traveling between them.
I like futuristic stories like this one, mostly because they can actually come true! I'm excited to see what Susan Waggoner has in store for her readers and her characters!