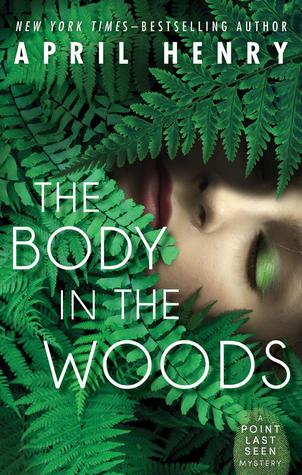 Title:
The Body In The Woods.
Author:
April Henry.
Series:
Yes, #1.
Pages:
263.
Source:
Netgalley, for Review.
Publisher:
Henry Holt and Co.
Published Date:
6/17/14.
Links:
Book Depository
Goodreads
Summary:
"In this new series told from multiple perspectives, teen members of a search and rescue team discover a dead body in the woods.
Alexis, Nick, and Ruby have very different backgrounds: Alexis has spent her life covering for her mom's mental illness, Nick's bravado hides his fear of not being good enough, and Ruby just wants to pursue her eccentric interests in a world that doesn't understand her. When the three teens join Portland County Sheriff's Search and Rescue, they are teamed up to search for a autistic man lost in the woods. What they find instead is a dead body. In a friendship that will be forged in danger, fear, and courage, the three team up to find the girl's killer—before he can strike one of their own.
This first book in April Henry's Point Last Seen YA mystery series is full of riveting suspense, putting readers in the middle of harrowing rescues and crime scene investigations."
My Thoughts:
There are a lot of genres that I haven't explored yet, simply because I like to hide in my contemporary, chick-lit, romance, fantasy and futuristic reads. But with three and a half years of blogging under my belt, and quite a few blogging friends, I can't resist the temptation of spreading my wings and reading something new.
The Body in the Woods is a murder mystery slash crime kind of read (if you can't tell I'm not really good at naming genres). And I knew that it was, but I was also hoping that it wouldn't be anything to intense or scary. I guess in a way I was hoping for a lighter kind of mystery read, and The Body in the Woods was definitely that!
The Body in the Woods is exactly that!
This story follows three teenagers, who are all members of a search and rescue team, who discover a dead body in the woods, while searching for a mentally disabled man. While this isn't what any of three signed up for, each one of them is interested in figuring out who this is and what happened to her.
Ruby loves this kind of stuff, she hasn't missed a single crime and murder case of her favorite show, and she keeps updated with the local and national news. Nick is an average teenage boy, just trying to find his place and fit in. And Alexis has much more serious things to deal with, like her mom's mental illness and what it does to her.
Ruby, Nick and Alexis, each have their own struggle to deal with, but ultimately know what is more important; finding who this girl is, what happened to her, and if her murder is a serial killer.
Final Verdict:
I'll admit that I had a hard time getting into this one at first, when I was reading it on my Ipad, but after finally deciding to give it a second try, by borrowing it from my local library, I was completely lost in the story.
I don't know how these three kids (that are about my age) could see a dead body, and not have nightmares or be scared! Especially Alexis who decides to head out, and spend the night with the homeless, not only to help with the murder case but also to find her mother.
Ruby, Alexis and Nick, on one hand, were all interesting characters, but on the other I felt like a lot of the focus was on Ruby and Alexis. If I would change one thing about The Body in the Woods, I would have liked to see a little more of Nick.
In the end, I was constantly back and forth between who the murder could be. There are a few people that the group suspects, and someone is even accused, but still it was really hard to know who it ACTUALLY was!
Overall, I enjoyed The Body in the Woods. Its a light read, but still kept me on the edge of my seat until the very last page. If you're looking for a good transition book between summer reading, and fall reading, this book is for you.