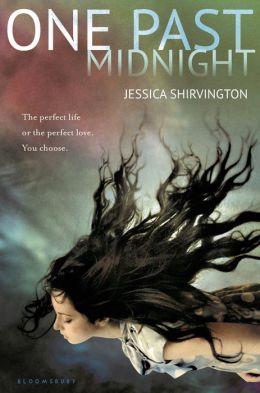 Title:
One Past Midnight.
Author:
Jessica Shirvington.
Summary:
"Sabine isn't like anyone else. For as long as she can remember, she's had two lives. Every twenty-four hours she 'Shifts', living each day twice. In one life, Sabine has everything: popular friends, expensive clothes, perfect grades, and the guy everyone wants. In the other, Sabine's family struggles with finances, and she and her friends are considered rebels. But then she meets Ethan. He's gorgeous, challenging, and he makes her feel like no one ever has before.
All Sabine really wants is the chance to live one life. When it seems like this might finally be possible, Sabine begins a series of dangerous experiments to achieve her goal. But is she willing to risk everything—including the one person who might actually believe her?"
Release Date:
7/22/14.
Why I'm Waiting:
Usually covers are what catch my eye, and pull me in. But for this one, it was at first the author of the book, Jessica Shirvington, and then the amazing synopsis! I've heard such good things about Jessica Shirvington's writing in her series, Embrace.
The main character, in One Past Midnight, lives each day twice, but each time in a different body and life. One life is filled with glitz and glam, while the other is much more of a struggle. The character soon gets the chance to live one life, and seems to be willing to take a lot of risks to do so.
If I get the chance, I definitely WILL pick this one up! It sounds so different and interesting!