Welcome to Turning Pages!
The book I'm waiting for this week is, Neferet's Curse; A House of Night Novella, by P.C. and Kristin Cast! The House of Night series, is another series I hope to read and review before the summer is over and I go back to school! Even though this isn't actually "part" or the series, but I also really want to read all of the novellas that go along with the series!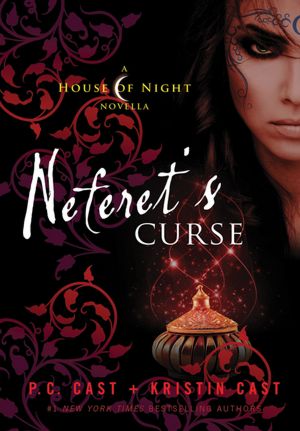 Neferet's Curse, by P.C. and Kristin Cast.
"In the third House of Night novella, the secret history we've all been waiting for is finally revealed... Neferet, the Tulsa House of Night's darkly seductive High Priestess, wasn't always a powerful vampyre, but she has always been beautiful. Raised in turn-of-the-century Chicago in a motherless home, her beauty makes her the prey of unwanted attention and abuse, leaving her with scars that will never heal – and a Darkness that will eventually need to find its way out. But when she is Marked and gains strength, both physical and magickal, she turns her anger into power and looks for a way to regain what was stolen from her. From victim to High Priestess, beautiful young woman to powerful seductress, Neferet's journey begins..."