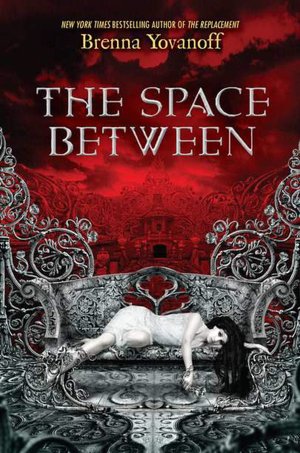 Title:
The Space Between.
Author: Brenna Yovanoff.
Format: Hardback.
Pages: 352.
Source: Amazon.
Publisher: Penguin.
Published Date: 11/15/2011
Summary:


"A transcendent novel about a demon girl's search for love, from the New York Times bestselling author of The Replacement Everything burns in Pandemonium, a city in Hell made of chrome and steel, where there is no future and life is an expanse of frozen time. That's where Daphne--the daughter of Lilith and Lucifer--waits, wondering what lies in store for her. Will she become a soulless demon like her sisters? Or follow in the footsteps of her brother Obie, whose life is devoted to saving lost souls on Earth? But when Obie saves a troubled boy named Truman from the brink of death and then goes missing, Daphne is catapulted on a mission to Earth, with Truman as her guide. As Daphne and Truman search for Obie, they discover what it means to love and be human in a world where human is the hardest thing to be."


Cover:

The cover of The Space Between is AMAZING! So much detail was put into it, from the girl, to the castle, all the way to the maroon background. An eye catcher!


My Thoughts:

The beginning of the story introduces it's readers to the main character Daphne, and her sisters and her mom, Lilith (each a demon).

After Daphne's one and only brother, Obie decided to pack his things, and leave for earth to live with his loved one, Lilith starts to have bad visions, and soon cant see him at all. Worried and scared, she sends Daphne to find him, and bring him back.

On her journey Daphne follows her clues, which lead her to someone she's meet before, Truman. Truman has his own problems though, his mother passed away not too long ago, and now he just lives with his step-father. He also cuts his wrists and drinks every night until he blacks out...all just so the dreams would end.

Daphne, a demon, never having felt real emotion, starts to have feelings for Truman. Not wanting to take advantage of human men like her sisters and her mother does, Daphne has no idea how to pursue her feelings, and tries to just push them aside.

The Space Between wasn't on my reading pile, since it isn't exactly a "summer" read, but it's the book you should pick up once your done with all those beach reads. The Space Between wasn't what I expected and the ending is mind blowing!