Welcome to Turning Pages!
July!! July means schools over, summer has just started, and I'm always out with a book in hand! I hope to get a few series and quite a bit of books read over the summer, that have been sitting on my shelf for a while now.
Along with reading a lot of books, I hope to review a lot more too! So these are the books I hope to read this month, but feel free to comment down below letting me know what books you want to read in JULY!!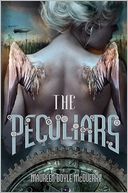 The Peculiars, by (I'm more than halfway through, but still!)
"This dark and thrilling adventure, with an unforgettable heroine, will captivate fans of steampunk, fantasy, and romance. On her 18th birthday, Lena Mattacascar decides to search for her father, who disappeared into the northern wilderness of Scree when Lena was young. Scree is inhabited by Peculiars, people whose unusual characteristics make them unacceptable to modern society. Lena wonders if her father is the source of her own extraordinary characteristics and if she, too, is Peculiar. On the train she meets a young librarian, Jimson Quiggley, who is traveling to a town on the edge of Scree to work in the home and library of the inventor Mr. Beasley. The train is stopped by men being chased by the handsome young marshal Thomas Saltre. When Saltre learns who Lena's father is, he convinces her to spy on Mr. Beasley and the strange folk who disappear into his home, Zephyr House. A daring escape in an aerocopter leads Lena into the wilds of Scree to confront her deepest fears."
The Pretty Little Liars Series, by Sara Shepard.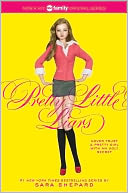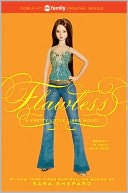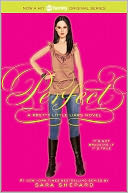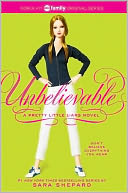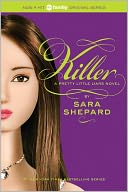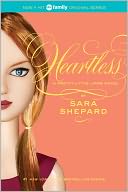 The House of Night Series, by P.C Cast and Kristin Cast.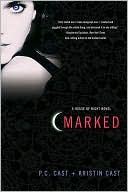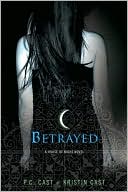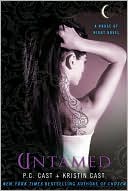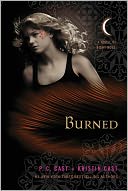 Iron Daughter, by Julie Kagawa.
"Half Summer faery princess, half human, Meghan has never fit in anywhere. Deserted by the Winter prince she thought loved her, she is prisoner to the Winter faery queen. As war looms between Summer and Winter, Meghan knows that the real danger comes from the Iron fey—ironbound faeries that only she and her absent prince have seen. But no one believes her. Worse, Meghan's own fey powers have been cut off. She's stuck in Faery with only her wits for help. Trusting anyone would be foolish. Trusting a seeming traitor could be deadly. But even as she grows a backbone of iron, Meghan can't help but hear the whispers of longing in her all-too-human heart."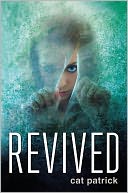 Revived, by Cat Patrick.
"As a little girl, Daisy Appleby was killed in a school bus crash. Moments after the accident, she was brought back to life. A secret government agency has developed a drug called Revive that can bring people back from the dead, and Daisy Appleby, a test subject, has been Revived five times in fifteen years. Daisy takes extraordinary risks, knowing that she can beat death, but each new death also means a new name, a new city, and a new life. When she meets Matt McKean, Daisy begins to question the moral implications of Revive, and as she discovers the agency's true goals, she realizes she's at the center of something much larger — and more sinister — than she ever imagined."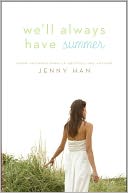 We'll Always Have Summer, by Jenny Han.
"Can Belly make a final choice between Jeremiah and Conrad? Find out in the conclusion of the New York Times bestselling The Summer I Turned Pretty trilogy, now in paperback. Belly has only ever been in love with two boys, both with the last name Fisher. And after being with Jeremiah for the last two years, she's almost positive he is her soul mate. Almost. While Conrad has not gotten over the mistake of letting Belly go, Jeremiah has always known that Belly is the girl for him. So when Belly and Jeremiah decide to make things forever, Conrad realizes that it's now or never—tell Belly he loves her, or lose her for good. Belly will have to confront her feelings for Jeremiah and Conrad and face the inevitable: She will have to break one of their hearts."