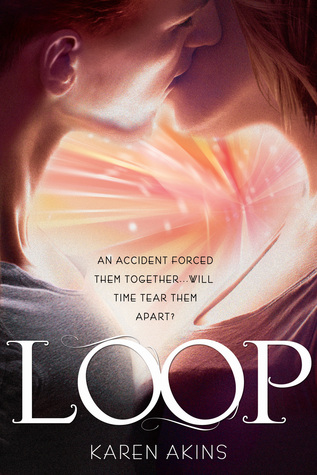 "At a school where Quantum Paradox 101 is a required course and history field trips are literal, sixteen year-old time traveler Bree Bennis excels…at screwing up.
After Bree botches a solo midterm to the 21st century by accidentally taking a boy hostage (a teensy snafu), she stands to lose her scholarship. But when Bree sneaks back to talk the kid into keeping his yap shut, she doesn't go back far enough. The boy, Finn, now three years older and hot as a solar flare, is convinced he's in love with Bree, or rather, a future version of her that doesn't think he's a complete pain in the arse. To make matters worse, she inadvertently transports him back to the 23rd century with her.
Once home, Bree discovers that a recent rash of accidents at her school are anything but accidental. Someone is attacking time travelers. As Bree and her temporal tagalong uncover seemingly unconnected clues—a broken bracelet, a missing data file, the art heist of the millennium—that lead to the person responsible, she alone has the knowledge to piece the puzzle together. Knowledge only one other person has. Her future self.
But when those closest to her become the next victims, Bree realizes the attacker is willing to do anything to stop her. In the past, present, or future. "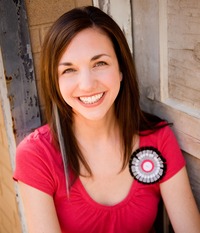 About the Author:
Karen Akins lives in the MidSouth where she writes humorous, light YA sci-fi. When not writing or reading, she loves lightsaber dueling with her two sons and forcing her husband to watch BBC shows with her.
Karen has been many things in her life: an archery instructor, drummer for the shortest-lived garage band in history, and a shockingly bad tic-tac-toe player.
When it comes to Loop, the thing I looked forward to the most was the time travel aspect to the story! I love the entire concept of time traveling, and I love how each author puts their own spin and rules to it. I was excited to see how the futuristic world of Bree compared, to Finn's (and our) world. I wanted to see differences, but also some similarities between the two different time frames. I wanted to see different languages and lifestyles! There was honestly so much I was looking forward to when it came to Loop.
I started and devoured Loop in two days! Two days that I not only when to school for eight hours, but also two work for seven! I pulled out my phone, and read any little bit of time that I could!
Loop reached all of my expectations and more! Not only did I get the whole time travel and futuristic-ness, that I wanted OH SO badly, but also an amazing cast of characters. Bree was confused and hilarious. Finn was sweet and a bit thrown off by the time differences. Besides that Bree also had an amazing best friend, and a troubled mother.
There was so much going on in the Loop, from Bree's struggling mother, who is accused of taking out a microchip that every time traveler "needs", to Bree accidental time travel and meeting with Finn, to Finn traveling to the future with Bree, and even a gangster chasing down Bree for a job she owes him.
Overall I really enjoyed Loop, and I'm hoping and praying that a second book comes out soon! YES!