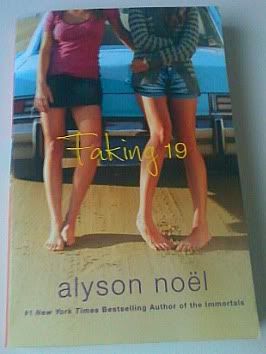 This week's teaser will be on
Faking 19
, by
Alyson Noel
, which I just finished last night! It was a really fun and easy read, but a more detailed review will be posted later on tonight(:
#1.)
"When I wake up the next morning, Conner has his arms wrapped tightly around me and I can feel his warm breath on the back of my neck, and I close my eyes and think how glad I am that I held out so that he was my first."
#2.)
"And right when I'm about to tell her that I don't consider this quality time, her friend comes back and she totally ignores me again."