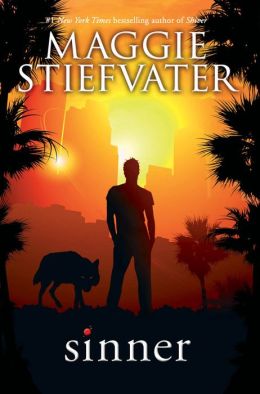 Title:
Sinner.
Author:
Maggie Stiefvater.
Summary:
"Cole St. Clair has come to California for one reason: to get Isabel Culpeper back. She fled from his damaged, drained life, and damaged and drained it even more. He doesn't just want her. He needs her.
lost.
Isabel is trying to build herself a life in Los Angeles. It's not really working. She can play the game as well as all the other fakes. But what's the point? What is there to win?
sinner.
Cole and Isabel share a past that never seemed to have a future. They have the power to love each other and the power to tear each other apart. The only thing for certain is that they cannot let go."
Release Date:
7/1/14.
Why I'm Waiting:
UHM! I LOVED Maggive Stiefvater's Wolves of Mercy Falls trilogy! And I have been dying to read more of her writing!! When I saw this book, and heard that it was coming out, I couldn't believe what I was seeing. I have to say that I'm not a fan of the cover (at all), I'm pretty excited to see Cole and Isabel's story; it sounds SOO good!