What am I reading?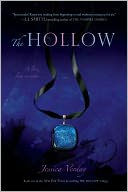 The Hollowed by Jessica Verday!
I'm about halfway through, and so far, I'm really liking it. Books that make me feel, and have emotions, and go through what a character might be going through and feelings, are the best! Even though, you might catch me reading and crying in the middle of the night, it's a lot more fun, than reading a book, you don't feel for or care about!
This book is exactly that. I feel everything the character feels, it had me crying within the first few pages. It's intense.
What did I recently finish Reading?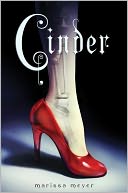 Cinder by Marissa Meyer! I'm on the last CD right now, and I loved it. I honestly can not wait to finally write my review, I have a lot of good things to say about it(:
What will I be reading next?
I'll be sticking to my "To Be Read" this time, and read Anna and The French Kiss! I've heard nothing but great things about it, and Perkins writing style!