Even though there was a snow/wind storm, going on for almost a whole week, and my power went out for three days, my mailman stayed strong, and continued doing his job!(:
I have the best mailman ever (he's sooo nice!)
Anyways, if you've read any of these books, comment down below, and let me know what you thought about them!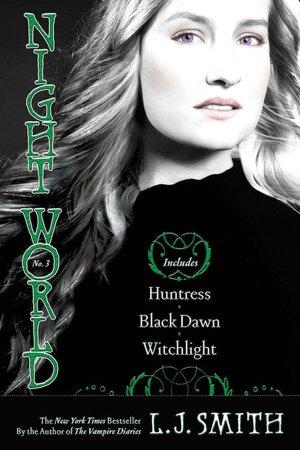 Night World by L.J Smith.
"The Night World isn't a place. It's all around us. It's a secret society of vampires, werewolves, witches, and other creatures of darkness that live among us. In the third bind-up of this series, the Night People are preparing for the apocalypse to destroy the human world. Four teenagers have been given special powers to prevent the impending destruction, but first they, and their soulmates, must survive. In Huntress, a hunter—who is half vampire—stalks other vampires to protect humans. A vampire prince falls in love with a girl he enslaves in Black Dawn. And a shapeshifter must protect a rebellious teenager in Witchlight."
Goddess Interrupted by Aimee Carter.
Sadly, there isn't a synopsis available yet!