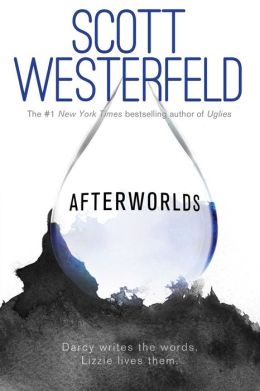 Title:
Afterworlds.
Author:
Scott Westerfeld.
Summary:
"Darcy Patel has put college on hold to publish her teen novel, Afterworlds. With a contract in hand, she arrives in New York City with no apartment, no friends, and all the wrong clothes. But lucky for Darcy, she's taken under the wings of other seasoned and fledgling writers who help her navigate the city and the world of writing and publishing. Over the course of a year, Darcy finishes her book, faces critique, and falls in love.
Woven into Darcy's personal story is her novel, Afterworlds, a suspenseful thriller about a teen who slips into the "Afterworld" to survive a terrorist attack. The Afterworld is a place between the living and the dead, and where many unsolved—and terrifying—stories need to be reconciled. Like Darcy, Lizzie too falls in love…until a new threat resurfaces, and her special gifts may not be enough to protect those she cares about most."
Release Date:
9/23/14.
Why I'm Waiting:
Does it still count as a "Waiting on Wednesday" if I already have an audio version of this book? ...who cares! I'm so excited to get to Afterworlds!
Scott Westerfeld has the Uglies series out, which everyone seems to have read and loved...but I never got around. Even though, this audio book is TWELVE discs long, I'm pumped to start listening to it on my long rides to school. I haven't read anything about writing or publishing books, especially none that include "special gifts"!!
And of course, if I LOVE this one, I'm picking up the Uglies series ASAP! Have you read or heard anything about this one? Let me know!!