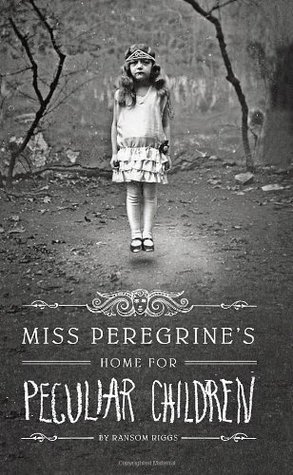 Title:
Mis Peregrine's Home For Peculiar Children.
Author:
Ransom Riggs.
Summary:
"A mysterious island. An abandoned orphanage. A strange collection of very curious photographs.
It all waits to be discovered in Miss Peregrine's Home for Peculiar Children, an unforgettable novel that mixes fiction and photography in a thrilling reading experience. As our story opens, a horrific family tragedy sets sixteen-year-old Jacob journeying to a remote island off the coast of Wales, where he discovers the crumbling ruins of Miss Peregrine's Home for Peculiar Children. As Jacob explores its abandoned bedrooms and hallways, it becomes clear that the children were more than just peculiar. They may have been dangerous. They may have been quarantined on a deserted island for good reason. And somehow—impossible though it seems—they may still be alive."
My Thoughts So Far:
Do you ever get that feeling that you are the last person on planet earth to do something? That everyone else in the world has already done and finished, what you haven't? This is exactly how I feel about this book. I mean, I've owned it, and the sequel for a few months now, simply because I got them on sale, or had a gift card, and REALLY wanted to read them. But sometimes life gets in the way and other books need to be read first.
But what got me to finally pick up this book, and start reading it (which it eventually just suckered me), was that it's my YA book club's October read. I recently joined a book club, but I'll tell you ALL about it in another blog post.
ANYWAYS, so for I'm absolutely in love! I mean people have been telling me how good, creepy and interesting this book was, but I didn't know it was like this! I'm about 200 pages into it, and the characters are fantastic and the story is mind boggling.
I'm already excited to start writing my review! Have you read this one? Let me know what you think in the comments!