Welcome to Turning Pages!
This week I'm reading two books (Do you guys do that too? Read more than one book at a time?) Immortal Eclipse by Sherry Soule (which is a e-book that I can't read during school hours so I read it once I get home) and Fallen by Lauren Kate (which I take to school). If you've read any of these titles feel free to leave any comments below!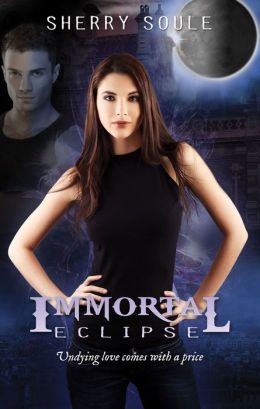 Immortal Eclipse, by Sherry Soule.
"A devoted fashionata and practical New Yorker, Skylar Blackwell doesn't believe in the supernatural—until she inherits Summerwind Mansion. . . . When her uncle is brutally murdered, and the cops seem uninterested in following up the case, Skylar journeys to California to seek answers. Her search for clues is soon overshadowed by haunting nightmares of a young woman also murdered in the house. Now the inhabitants of Summerwind are mysteriously dying, leaving no evidence as to how or why, and Skylar finds herself in a deadly race against time to expose the killer—before they strike again. The problem is . . . whoever it is may not be human. Armed with only wit and Pradas, Skylar begins questioning the servants, but the growing list of suspects includes the sexy and brooding caretaker, Dorian, a man desperately trying to forget his tragic past. And a major distraction for Skylar. Determined to play detective—instead of the fashion police—and unravel the dark history of the mansion, Skylar is plunged into an otherworldly mystery that not even she can explain away. As the boundaries between reality and dreams blur, Skylar's greatest challenge is to stay alive long enough to learn the truth."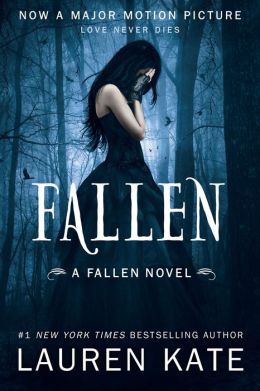 Fallen, by Lauren Kate.
"There's something achingly familiar about Daniel Grigori. Mysterious and aloof, he captures Luce Price's attention from the moment she sees him on her first day at the Sword & Cross boarding school in sultry Savannah, Georgia. He's the one bright spot in a place where cell phones are forbidden, the other students are all screw-ups, and security cameras watch every move. Even though Daniel wants nothing to do with Luce—and goes out of his way to make that very clear—she can't let it go. Drawn to him like a moth to a flame, she has to find out what Daniel is so desperate to keep secret . . . even if it kills her. Dangerously exciting and darkly romantic, Fallen is a page turning thriller and the ultimate love story."
Thank you for stopping by!