The Goddess Test, by Aimee Carter.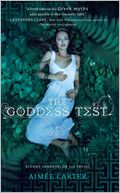 "It's always been just Kate and her mom—and her mother is dying. Her last wish? To move back to her childhood home. So Kate's going to start at a new school with no friends, no other family and the fear her mother won't live past the fall.
Then she meets Henry. Dark. Tortured. And mesmerizing. He claims to be Hades, god of the Underworld—and if she accepts his bargain, he'll keep her mother alive while Kate tries to pass seven tests.
Kate is sure he's crazy—until she sees him bring a girl back from the dead. Now saving her mother seems crazily possible. If she succeeds, she'll become Henry's future bride, and a goddess."
Goddess Interrupted, by Aimee Carter.
L.A. Candy, by Lauren Conrad.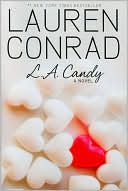 "In L.A. CANDY, nineteen-year-old Jane Roberts moves to L.A. and unexpectedly becomes the star of a reality T.V. show. With fame comes wealth, hot clothes and even hotter love interests -- and Jane′s lapping it all up with her eclectic entourage of pals who are always up for a wild night out and the chance to get a piece of her spotlight. But soon Jane realizes everyone wants something from her, and nothing is what it seems to be.
L.A. CANDY is a fast-paced, honest and entertaining fictional account of what it′s like to come of age in Hollywood while starring in a reality TV show, written by a girl who has experienced it all firsthand: Lauren Conrad."
Vampire Academy, by Richelle Mead.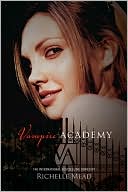 "The book that launched the #1 international bestselling Vampire Academy series, now in a brand-new mass market edition with additional, never-before-seen material from Richelle Mead
This is the first book in Richelle Mead's thrilling Vampire Academy series, like you've never seen it before! Now with stunning, iconic new cover art and a premium mass market trim size, this edition is bound to draw in legions of new crossover fans - while also becoming an instant collector's edition for the series' devoted followers. With our new spinoff series Bloodlines about to launch, this is the perfect entre into the world of Richelle Mead."
Unearthly, by Cynthia Hand.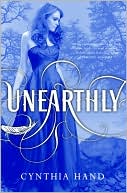 "When Clara Gardner learns she's part angel, her entire life changes. She now has a purpose, a specific task she was put on this earth to accomplish, except she doesn't know what it is. Her visions of a raging forest fire and a mysterious boy lead her to a new high school in a new town but provide no clear instruction. As Clara tries to find her way in a world she no longer understands, she encounters unseen dangers and choices she never thought she'd have to make—between the boy in her vision and the boy in her life, between honesty and deceit, love and duty, good and evil. . . . When the fire from her vision finally ignites, will Clara be ready to face her destiny?"
Evermore, by Alyson Noel.
"Since a horrible accident claimed the lives of her family, sixteen-year-old Ever can see auras, hear people's thoughts, and know a person's life story by touch. Going out of her way to shield herself from human contact to suppress her abilities has branded her as a freak at her new high school—but everything changes when she meets Damen Auguste . . .
Ever sees Damen and feels an instant recognition. He is gorgeous, exotic and wealthy, and he holds many secrets. Damen is able to make things appear and disappear, he always seems to know what she's thinking—and he's the only one who can silence the noise and the random energy in her head. She doesn't know who he really is—or what he is. Damen equal parts light and darkness, and he belongs to an enchanted new world where no one ever dies."
Iron Daughter, by Julie Kagawa.
"Half Summer faery princess, half human, Meghan has never fit in anywhere. Deserted by the Winter prince she thought loved her, she is prisoner to the Winter faery queen. As war looms between Summer and Winter, Meghan knows that the real danger comes from the Iron fey—ironbound faeries that only she and her absent prince have seen. But no one believes her.
Worse, Meghan's own fey powers have been cut off. She's stuck in Faery with only her wits for help. Trusting anyone would be foolish. Trusting a seeming traitor could be deadly. But even as she grows a backbone of iron, Meghan can't help but hear the whispers of longing in her all-too-human heart."
Artichoke's Heart, by Suzanne Supplee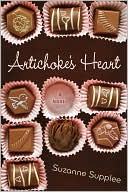 "It's not so easy being Rosemary Goode and tipping the scales at almost two hundred pounds - especially when your mother runs the most successful (and gossipiest!) beauty shop in town. After a spectacularly disastrous Christmas break when the scale reaches an all-time high - Rosemary realizes that things need to change. (A certain basketball player, Kyle Cox, might have something to do with it.) So begins a powerful year of transformation and a journey toward self-discovery that surprisingly has little to do with the physical, and more to do with an honest look at how Rosemary feels about herself."