Welcome to Turning Pages!
What am I currently reading?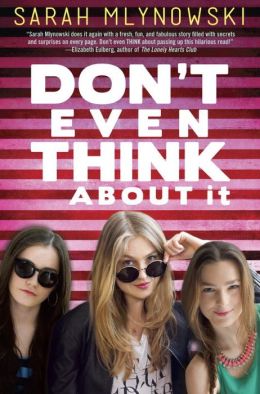 If you stopped by on Monday and read my "It's Monday, What Am I Reading?" for this week, than you might know of the chaos reading I'm doing right now...I'm not reading one book, not two books....but three! I'm almost finished with two of them, I plan on getting them done tonight, and slowly making my way through the third one within the next few days. I've almost completed Playing Pretend, by Juliana Haygert, and Don't Even Think About It, by Sarah Mlynowski. And the book I'm slowly reading to savor every last detail is The Madman's Daughter, by Megan Sheperd!
What did I just finish reading?
Perfect Lies, by Kiersten White. After reading Mind Games, I jumped right into reading this one, and OH BOY, am I glad I did!! I love Kiersten White's writing; the worlds she builds, the characters she creates! I can't seem to get enough of her! I'm excited to pick up more and more of her books.
What do I plan on reading next?
As always, I'm following my TBR list, and the next two books I hope to be diving in are Gone, by Lisa McMann and Waiting on the Sidelines, by Ginger Scott! I really enjoyed Lisa McMann's Dream Catcher trilogy, so I'm excited to FINALLY see how it comes to an end! Love the synopsis for Waiting on the Sidelines, and I can't wait to see how it goes!