Title:
Perfect Lies.
Author:
Kiersten White.
Series:
Yes, #2.
Pages:
323.
Source:
Publisher.
Publisher:
HarperTeen.
Published Date:
2/18/14.
Links:
Goodreads.
Barnes and Noble.
Summary:
"Annie and Fia are ready to fight back.
The sisters have been manipulated and controlled by the Keane Foundation for years, trapped in a never ending battle for survival. Now they have found allies who can help them truly escape. After faking her own death, Annie has joined a group that is plotting to destroy the Foundation. And Fia is working with James Keane to bring his father down from the inside.
But Annie's visions of the future can't show her who to trust in the present. And though James is Fia's first love, Fia knows he's hiding something. The sisters can rely only on each other - but that may not be enough to save them."
My Thoughts:
*Thank you HarperTeen for sending me an ARC for review!*
Annie has finally escaped the floor she's been locked up in and guarded, for years now. She hasn't seen or talked to her sister, Fia, since her DRAMATIC escape, and is very worried about her. Since she's risen from the "dead"
*wink wink*
, she has gotten in contact with Adam, Cole and Sarah, who take her in.
Annie is tired of sitting around, and moving from one hotel to the next, hiding from Keane, she wants to find her sister, and make sure she's safe. Even if it means, starving herself to push her body to the limit, and to try and force herself to see visions of Fia; with very little luck.
To finally do something productive, Cole takes Fia to met another girl with the ability to hear what people are thinking, who is soon being recruited to the school of espionage and corporate destruction, to prevent her from going.
Annie confronts Mae, at the restaurant she works at. But after just a short conversation with Mae, Annie isn't able to convince her not to accept the offer. Mae isn't surprised by what the school is doing, but tells Annie that the girls are actually the ones with all the power, and she doesn't mind being showered in gold, for something she can do in her sleep. Annie feels helpless. She doesn't know what to do. She just wants to prevent anymore girls from attending the school, and wants her sister back.
On the other side of things, Fia is still at the school, and has decided to destroy it from the inside out. This time with the help of James, Keane's son. She decided to put all of her trust in James, and do anything he asks and needs her to do.
James is broken, and is trying to get back at his father, for not only the death of his mother, but also for destroying the beautiful school she once created. But Fia has never felt so wrong and unsure about something or someone, like she does about James. Normally she can tell right away what someone's intentions are, but when it comes to James, her heart takes over. No matter how hard she tries, Fia can't shake off the feeling that he might be hiding and keeping something from her.
After finally seeing a vision *my lips are sealed*, Annie has no other option than to meet her sister, and change what she saw. She knows this is the only way out, and if she doesn't get there on time, she may forever lose her sister.
Final Verdict:
After reading and LOVING Mind Games, I didn't want to do anything else but pick up Perfect Lies, so I did....even at three thirty in the morning! With such an explosive ending to the first book, what other options did I have, especially when the second book was sitting on a few feet away from me?
The thing I looked forward to the most from Perfect Lies, was the character development, mainly from Annie. Even though Annie is the oldest sister, I felt like she still had a lot of growing up to do. Most of the first book she was sheltered from many of the things, Fia had to endure and do. In Perfect Lies she finally came to the realization of what was truly going on. She learned to be strong, and was desperate to help in any way!
In Mind Games I looked up to and appreciated Fia for her IDGAF attitude, and liked that the most about her. But in Perfect Lies she does show a more vulnerable side when it comes to James. I know she was in love, and that James meant a lot to her, but I was bit frustrated that she didn't decide to stop doing what he said, forced him to tell her EVERYTHING, and/or left him earlier. She went from being in charge, to following everything James said. I liked seeing this different side of her, but I assumed she would have realized his shady-ness a bit earlier.
If you LOVE explosive, mind blowing, jaw dropping, brain melting, shocking endings, than these are the books for you! Just like in Mind Games, Kiersten White leaves her readers with the MOST INTENSE scene!!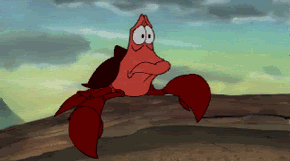 I can't seem to get enough of White's writing, so I'll be picking up Endlessly VERY soon, to complete her Paranormalcy trilogy!