YES! The Maze Runner movie trailer! WHOOP WHOOP!
....I KNOW! That was SOOO good! AHHHH!
If you haven't picked up and read The Maze Runner yet (but who hasn't? Everyone and their grandmother has!!) you only have six months left to do so! And its not like every single store is selling the trilogy right now! The Maze Runner is hitting the movie theaters September 19th!! Yes, so set the date in your calenders, and don't plan anything else!!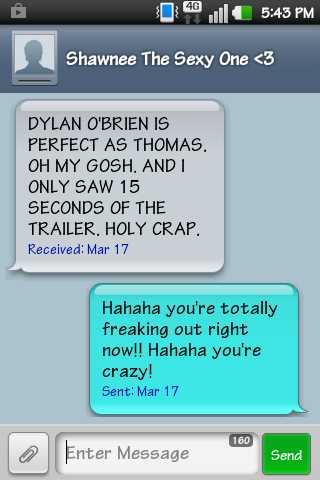 So yes! We're both excited! And DYING to finally see what magic James Dashner has created for us, once again!
Are you already planning who to go with? What to wear!?
P.S. Sorry for all the exclamation points and the ALL CAPS! I can't help myself (: