Title:
Supernaturally.
Author:
Kiersten White.
Series:
Yes, #2.
Pages:
336.
Source:
Purchased.
Publisher:
Harperteen.
Published Date:
7/26/11.
Links:
Goodreads.
Barnes and Noble.
Summary:
"Evie finally has the normal life she's always longed for. But she's shocked to discover that being ordinary can be...kind of boring. Just when Evie starts to long for her days at the International Paranormal Containment Agency, she's given a chance to work for them again. Desperate for a break from all the normalcy, she agrees.
But as one disastrous mission leads to another, Evie starts to wonder if she made the right choice. And when Evie's faerie ex-boyfriend Reth appears with devastating revelations about her past, she discovers that there's a battle brewing between the faerie courts that could throw the whole supernatural world into chaos. The prize in question? Evie herself.
So much for normal."
My Thoughts:
Evie has spent days, months even years wondering what it would like to live a normal teenage life. What it would be like to attend high school, walk to her locker after each class, and go to prom at the end of the year. But now that she has the life she was always hoping for, living with her vampire friend, Arianna, and working at the diner, Evie has come to the realization that it isn't as fun as it seemed on
Easton Heights
; her favorite TV show.And with Lend off to college, Evie looks forward to the weekends, and to him coming home.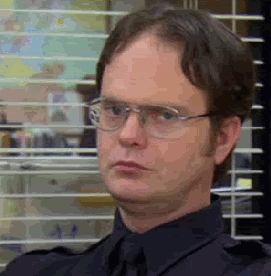 (*Evie's face of dissappointment*)
When Raquel randomly shows up to "visit" and asks Evie to rejoin IPCA (Internation Paranormal Containment Agency). Raquel even tells Evie that she doesn't have to take on any missions that she doesn't want to or doesn't feel comfortable doing, but IPCA needs her ability to see through Glamour. Evie doesn't know what to say, she promised Lend that she wouldn't accept the offer, and she also promised him, their future together at college. Not telling him, Evie accepts Raquel's offer.
Evie meets Raquel's newest intern, Jack, a human who has lived much of his live in the Faerie Realms and that can travel through through them without getting lost. While Jack is a pain and very annoying at first, Evie soon appreciates his friendship, and his willingness to ALWAYS have fun.
Things seem to be going much better for Evie, especially when Lend wants to make her BIGGEST dream come true, and take her to prom. But as we all know, nothing every goes that way we want it to, and Evie's dream is quickly diminished, when Reth pulls her out of the dancing crowd and informs her that the two Seelie Courts that created both Evie and her soul-sucking sister, are going to war.
Her world is crumbling all around her, Evie's relationship with Lend is on the line, she meets her father, who doesn't seem to even have noticed she was ever gone at all, her college plans aren't working out as she though they would, and now her IPCA life is coming back to haunt her.
My Final Verdict:
I have wanted to read this trilogy for quiet some time now; I jumped into it with no real idea of what would happen, besides what the synopsis said for Paranormalcy. I had no expectations, and the thing I looked forward to the most was that the main character was a human with paranormal powers! Finally! How many books have that? None.
While things didn't end the way I thought or assumed they would in Paranormalcy, I was still really interested and actually liked the story better than the way I figured it would play out. I was infatuated with Evie's job and the paranormals she was dealing with everyday, and the way she missed being "normal".
In the first book I adored Evie and Lend, and their relationship; I thought they were perfect for each, even with the vast amount of differences the two had. But I also liked that the romance aspect of Paranormalcy wasn't overshadowing everything else; I was wishing upon a star that this would continue through Supernaturally. It did. THANK GOODNESS.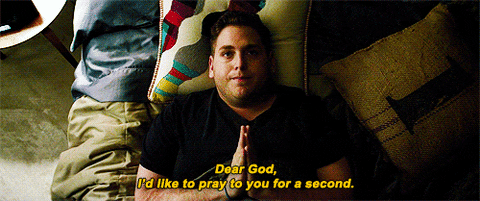 Trust me, I love romance, and I love contemporary reads, but in this book I wasn't looking for too much of that. I was more focused on the action, the paranormal aspect and the entire thing Evie has going on. And I was glad to see that there attention of the book had the same focus as I did.
There were a few other main characters beside Evie and Lend, that I liked and those were Arianna (Evie's roommate/vampire friend), Lend's Dad, Reth and Jack. Jack definitely brought lightness and humor to the story when things were getting too serious. I felt like with all the darkness going on around Evie, she needed a friend like Jack who wasn't too serious and would much rather have fun.
Supernaturally opens the reader's eyes to Evie's past that we didn't get to witness in the first book. I LOVED it. Though we still haven't discovered WHO Evie is, but I'm pretty sure that'll come up in the final installment.
Overall Supernaturally was an amazing read, and a great sequel to Paranormalcy. While there was something going on at every moment, like in the first book, we aren't really sure as to what that "something" is. But we know that there's something lurking in the shadows, ready to jump at us at any time.
I wish I could tell you the one big twist that happened towards the end of the book, but I can't. There just aren't any words for me to describe it, without just shouting the entire thing right at you.
Supernaturally was a phenomenal read, and I'm eager to see what Kiersten White has in store for both Evie and myself in the third and final book!