Title:
Eleanor & Park.
Author:
Rainbow Rowell.
Series:
No.
Pages:
336.
Source:
Purchased.
Publisher:
St. Martin's Press.
Published Date:
2/26/13.
Links:
Goodreads.
Barnes and Noble.
Summary:
"TWO MISFITS. ONE EXTRAORDINARY LOVE. 
It's 1986 and two star-crossed teens are smart enough to know that first love almost never lasts, but brave and desperate enough to try. When Eleanor meets Park, you'll remember your own first love--and just how hard it pulled you under.

 A cross between the iconic '80s movie Sixteen Candles and the classic coming-of-age novel Looking for Alaska, Eleanor & Park is a brilliantly written young adult novel."
My Thoughts:
Besides the fantastic reviews Eleanor & Park was getting, the cover and the synopsis suckered me in. On one hand the cover and its simplistic-ness matched the story perfectly. But on the other hand, I wouldn't really describe Eleanor and Park to be "starcrossed" lovers...I mean, well, barely. Its more a technicality than anything else.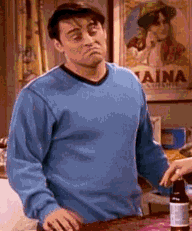 It's been almost a year since Eleanor has been kicked out of her house, by her abusive and drunk step dad (Richie), and forced to live somewhere else. But with enough insistence, Eleanor's mom talked Richie into letting her move back in. Eleanor is now sharing a room with her four younger siblings, and taking baths right after school, to avoid Richie and the lack of having a bathroom door.
For Eleanor and her siblings it isn't weird to hear her mom and Richie arguing late into the night, shouting and crying, or even hearing bedsprings, but when that happens the four would huddle together and try to block out the noise and be as quiet as possible.
While Eleanor is dealing with struggles and fights every day, Park's life is a bit more normal. He's parents are in love and care so much for both Park and his brother. Park spends most of his time reading comics, listening to music, or learning karate from his dad.
But things aren't all that peachy for Park either, him and his dad have had some tensions between one another, not only because he doesn't like karate as much as his brother, but also because Park can't seem to get the hang of driving a stick car (trust me Park...you're not alone on that one). And didn't seem to matter to Park's dad, that he is trying his best.
Its on the ride to school, on the bus when the two finally meet, and they couldn't be anymore different. Park is constantly trying not to stick out, he doesn't want to become popular and he doesn't want to be picked on either, he just wants to be left alone, and he is. But Eleanor its a target for bullying, not only because of her family situation, but also for being over weight, having the brightest red hair, and for wearing the weird and same clothing almost everyday.
The two can't stand one another, while Park is embarrassed of the attention Eleanor is bringing to both herself and him (by sitting next to him on the bus), Eleanor is calling Park a stupid Asian kid...but besides all of their differences the two soon become acquaintances, not friends just yet, but acquaintances. Park even gives Eleanor some of his comic books every day to take home, when he realizes that she's been reading over his shoulder on the rides to school and back home.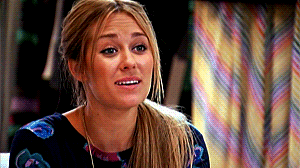 From there on Park and Eleanor soon realize that they might just me made for one another. Even with everything going on, Eleanor finds the strength in her heart to open up to Park, and Park finds the acceptance in his to love Eleanor even with all her flaws (when none of them are truly her own fault). Park might just be the one normal thing in Eleanor's life; her rock.
My Verdict:
I purchased Eleanor & Park, and I didn't hesitate to put it on the top of my TBR pile, I heard so many great things so I had no other choice! Everybody around me was absolutely in love with the characters and the story, so I knew I had to pick it ASAP.
But things don't ALWAYS go the way we want them to, and while I did enjoy the story a lot, there were a few smaller things that bothered me throughout reading the story.
I love Eleanor and I commend her for being so strong even after all the crap she's been through, and I admire her for opening her heart to Park, when it seems that Eleanor doesn't really know what love is. Her step dad abuses her mom, her mom isn't strong enough to leave, and her real dad is already married and doesn't seem to care much for his other five children.
Park was also such a sweet character. He seemed to genuinely care so much for Eleanor, and looked past of her struggles and issues she was dealing with. He accepted her in a way nobody in her entire life had. I loved Park for that! ...I only wish there were more guys like Park out there!
But like I said there were some small things that annoyed me, and I've decided to list them for you:
1.
Eleanor and Beauty:
Many, MANY times does Eleanor call herself ugly, or fat and I hated it. Why would you be calling yourself that in front of the guy you really like, and the only person who ACTUALLY cares about you? Why would you constantly put yourself down like that? I mean, I know we all have our own insecurities and that's normal, but how many times are you going to tell Park that? UNTIL HE AGREES? Or what?!
2.
Their Relationship:
I loved seeing the two together, I loved being there every step of the way, when each of them warms up to the other. I couldn't get enough of Eleanor and Park. But I felt like the beginning of their relationship was pretty rushed. They went from hating the sight of one another, to sharing comics, to head over heels.
Overall I did find the book to be enjoyable, and I liked both of the main characters. The ending was killer, and I was so happy for the both of them, even though Rowell tore my heart out just before. Besides Eleanor always putting herself down, and feeling a bit rushed at the beginning of their relationship I pretty much...worshiped the book! If I rated the books I reviewed this one deserves a good 4.5 out of 5 stars!
If you haven't picked this one up yet, I'm actually giving away both of my copies of Eleanor & Park, and Fangirl!