Title:
Allegiant.
Author:
Veronica Roth.
Pages:
526.
Source:
Purchased.
Publisher:
Katherine Tegen Books.
Published Date:
10/22/13.
Links:
Goodreads
Barnes and Noble
Summary:
"The faction-based society that Tris Prior once believed in is shattered—fractured by violence and power struggles and scarred by loss and betrayal. So when offered a chance to explore the world past the limits she's known, Tris is ready. Perhaps beyond the fence, she and Tobias will find a simple new life together, free from complicated lies, tangled loyalties, and painful memories. But Tris's new reality is even more alarming than the one she left behind. Old discoveries are quickly rendered meaningless. Explosive new truths change the hearts of those she loves. And once again, Tris must battle to comprehend the complexities of human nature—and of herself—while facing impossible choices about courage, allegiance, sacrifice, and love. "
My Thoughts:
Allegiant was one of the most anticipated book released in 2013 and there's no doubt about it. With the ending of Insurgent, Allegiant had a lot of ground to cover and loose ends to tie up.
If you've been following Turning Pages for a while and have read my reviews of
Divergent
and
Insurgent
, you know exactly how I feel. If you haven't, go ahead and click the links, they'll take you there. But if you don't have time for that here's the quick run down.
Divergent: LOVED it! I couldn't believe how amazing the story and characters were. Tris was kick butt and four was a bad boy with a tough past.
Insurgent: NOO! What's happening to Tris? She spent the entire first book becoming strong and independent, so how can she not hold a gun?! Why is she making these stupid snap decisions? Does she want to die?
Okay, I don't really know how to review this book because my emotions are so mixed, and I don't want to give too much away while I rant on and on. Instead I'll going point by point, and explain my thoughts on each one....hopefully it will be spoiler free that way!
Tris: She was my favorite character in Divergent, but then in the second book she did a complete three sixty on me. I admired her strength, especially because of the background she had, but for some reason all that went away in Insurgent. But guess what?! In Allegiant the old Tris is back! She knows how to take care of and handle herself much better than in Insurgent!
Four:
So you know how Tris went through that weird, "I can't pick up a gun, WAAH!" phase? In Allegiant it seemed like Four was going through it instead. I was so excited to have Tris back, but instead I lost Four. He went from being this hard guy, to what almost seemed like a helpless boy. Just following the lead of Tris, or Nita.
Their Relationship:
Emotionally straining. I'm not even in their relationship and I was emotionally exhausted. I liked that Roth showed a real couple that goes through their ups and downs, but how many ups and downs can a couple have? Four and Tris would argue about the weirdest things, and then later make out to make up for it. While I did like it, I think there was just too much of it.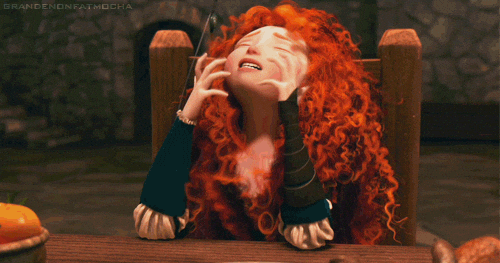 Their Arguments: The couple did fight a lot, but the argument that stuck out the most to me, was the one about Nita. Nita is a pretty girl, both Four and Tris met, but for no reason at all Tris doesn't like her. I felt like this argument was between two kids. Tris had no real reasoning as to why she didn't like Nita, besides jealously. Later in the book Nita isn't who Four thinks she was, and Tris rubs it in his face. "I told you so, you should have listened to me, I'm always right." Just unnecessary.
Other Characters: I felt like they could have play such huge parts in this book, but no. They were just never really included, and I didn't really see a point of them coming outside of the borders, since they didn't do much later.
Being Divergent:
In the first two books, being Divergent seemed to be this sacred thing. The reader never truly knows what it is, besides that the people who have it, are some how better. Or have some sort of powers. But in the third book, we find out what it actually means, and I have to say I'm a little disappointed...
The Ending:
Was the best part for me. It was something completely unexpected and won me over. I was struggling through most of the book, like I did with Insurgent, but the ending made the book for me. I would recommend reading it, just because of the ending.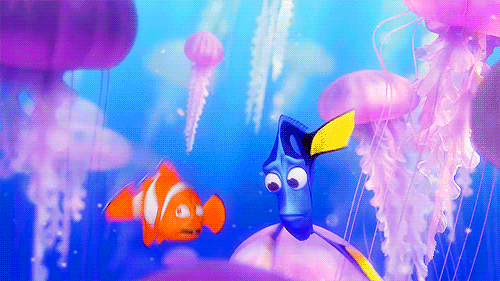 Overall: I had extremely high expectations for the final book in this trilogy. But I can't say that was met. The group of friends left their world, just to go to another one, which has the exact same problems. People are making quick decisions to try and solve these massive problems. Divergent wasn't what I was hoping it would be, and Four just wasn't the same in this book. I loved the ending, and there's no doubt about that, but I felt frustrated throughout the middle of the book.

*It's my first time using images! I hope I did okay!*