What am I reading?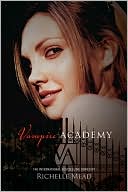 Vampire Academy by Richelle Mead, is what I'm currently reading. I just started it, so I'm only a few chapters into it. Before picking this book up for myself, ever where I looked, I would see and be reminded by this series! It seemed that everyone (except me, of course) has read and enjoyed this series; so it was about time I get started on it.
What did I finish reading?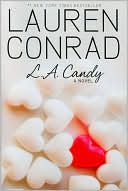 I just finished reading L.A. Candy by Lauren Conrad, which I wasn't too sure if I should read in the first place. Most of the reviews I read, were mixed, they didn't really know it they liked or if they didn't. But after reading it, I know exactly how I feel about it(;
What am I reading next?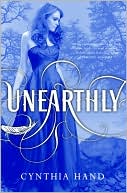 Unearthly by Cynthia Hand is what I'm reading next (my TBR list is on the right side->). I la la la love the cover! The color is so pretty and its shiiiny!! I haven't actually read any reviews, but the second book in this series (Hallowed) is a Burn Bright Book Club read, but not for another few months.
If you've read any of these books, comment down below and let me know what you thought about them! I would love to hear what you think, especially about L.A. Candy!