Happy Sunday!
Welcome to my IMM, which I have been doing a lot more lately. Even though, I'm trying to read all the unread books that have been sitting in my shelf for a while, I'm still buying and borrowing books from the library. I've been reading A LOT, so as a reward to myself, I went to the library and picked up a few things(:
So I have listened to an audio book in what seems like forever (but, I think it was really only two or three weeks), so I decided to head to the library and pick one up. But instead I came back with two audio books, and just one regular book!
Annexed by Sharon Dogar.
"Everyone knows about Anne Frank and her life hidden in the secret annex - but what about the boy who was also trapped there with her?
In this powerful and gripping novel, Sharon Dogar explores what this might have been like from Peter's point of view. What was it like to be forced into hiding with Anne Frank, first to hate her and then to find yourself falling in love with her? Especially with your parents and her parents all watching almost everything you do together. To know you're being written about in Anne's diary, day after day? What's it like to start questioning your religion, wondering why simply being Jewish inspires such hatred and persecution? Or to just sit and wait and watch while others die, and wish you were fighting.

As Peter and Anne become closer and closer in their confined quarters, how can they make sense of what they see happening around them?

Anne's diary ends on August 4, 1944, but Peter's story takes us on, beyond their betrayal and into the Nazi death camps. He details with accuracy, clarity and compassion the reality of day to day survival in Auschwitz - and ultimately the horrific fates of the Annex's occupants."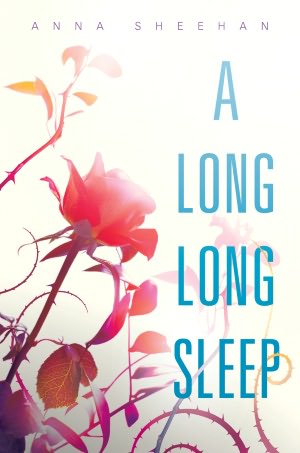 A Long Long Sleep, by Anna Sheehan.
"It should have been a short suspended-animation sleep. But this time Rose wakes up to find her past is long gone— and her future full of peril.

Rosalinda Fitzroy has been asleep for sixty-two years when she is woken by a kiss. Locked away in the chemically induced slumber of a stasis tube in a forgotten subbasement, sixteen-year-old Rose slept straight through the Dark Times that killed millions and utterly changed the world she knew. Now, her parents and her first love are long gone, and Rose— hailed upon her awakening as the long-lost heir to an interplanetary empire— is thrust alone into a future in which she is viewed as either a freak or a threat. Desperate to put the past behind her and adapt to her new world, Rose finds herself drawn to the boy who kissed her awake, hoping that he can help her to start fresh. But when a deadly danger jeopardizes her fragile new existence, Rose must face the ghosts of her past with open eyes— or be left without any future at all."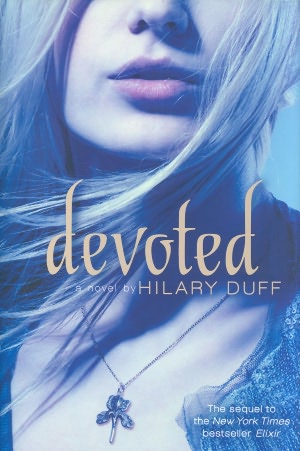 Devoted, by Hilary Duff.
"Since Sage was kidnapped, Clea has no way of knowing if he is alive or dead. And even though she has only just discovered they were soulmates, she feels like a part of her is lost forever. What's worse, she can't even turn to her best friend Ben—because every time she looks at him, all she sees is his betrayal.

But waiting for something to happen is not an option, so Clea is ready for action. Suffering through dreams of seeing Sage with another woman, she makes an uneasy alliance with Sage's enemies and sets out to be reunited with Sage...in this life or the next."
So what kinds of books did you get this week? Have you read any of these titles? If not, what have you heard about them? Let me know, below in the comments(: