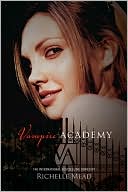 This week has been a great book week, I've read and finished three books (so expect a few reviews soon)! This week I'm reading Vampire Academy, by Richelle Mead. I've seen this series literally EVERYWHERE, so I finally decided to see what all the fuss was about. Even though, I am following my TBR list for this month, I'm also reading (actually listening to) other books on the side!
A Long Long Sleep, is the audio book I'm listening to right now. I haven't actually heard of this book before I went to the library and saw it sitting on the shelf. But so far it's really good! And I'm really starting to like re-tellings of fairy tales!
So it's Monday, what are you reading?