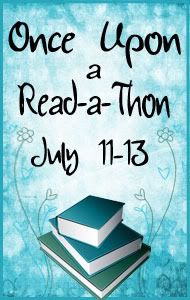 I just finished signing up for the read-a-thon, which is hosted by
Reading Angel,
Candace's Book Blog
and
Pure Imagination!
I took this information from Reading Angel!
"
What is a Readathon?
A Readathon is where you set a goal for yourself to read more books that is beyond your average number of books you read. There is no minimum, it's all up to you! Push yourself to get some of those books read that have been sitting on your shelves for awhile! You can read any type of book you choose!
What you get:
Many participants will receive prizes. We have swag packs as well as books for giveaway. These will go to random participants and we will list the winners on our blogs when the Readathon is finished. These prizes will be shipped from us, from authors, or from publishers. You are only eligible if you do at least one update post and participate in at least one challenge. We will check! We have a few giveaways that are international, so international readers are welcome to sign-up as well!"