Title:
Accidents & Incidents.
Author:
Riley Graham.
Series:
No.
Pages:
222.
Source:
Netgalley, for review.
Publisher:
Createspace Independent Publishing Platform.
Published Date:
12/11/13.
Links:
Goodreads.
Barnes and Noble.
Summary:
"Sometimes finding love means taking the scenic route ... Living with her faultfinding mother has taught Leslie not to ask for much. Just watch your step, stay on the sidelines, and take what you can get. But she wants a mom who thanks her for cleaning the kitchen instead of yelling at her for missing a spot, and a boyfriend who does more than score her a seat at the popular table-someone who actually notices her sitting there. So when Cain, the school heartbreaker, turns his Carolina blue eyes her way, Leslie can't help but be tempted, even if he's her boyfriend's best friend. Things get even more complicated when Leslie strikes up unlikely friendships with Meredith, Cain's girlfriend, and Dennis, a boy addicted to cigarettes and solitude. Despite his tough exterior, Dennis seems to understand Leslie in a way that no one ever has, and to need her as much as she needs him. For the first time in her life, Leslie feels like she could belong. She's just not sure where."
My Thoughts:
Leslie is used to getting nothing. Not from her father who isn't involved in her life, nor her mother who is, but doesn't seem to be satisfied with anything Leslie does. She doesn't even get anything from her boyfriend, except the seat next to him in the cafeteria.
While Leslie's boyfriend is cute and popular, Leslie herself doesn't have too many friends. She does know and talk to Keith's friends at lunch, but when she decides to get up and leave, they don't seem to notice that she's gone.
Getting up to leave, and head outside, Leslie runs into a boy named Dennis behind school smoking a cigarette. She doesn't know much about him, except that he seats alone a lot of the time, and leaves the cafeteria to smoke. But Leslie has small talks with him, and appreciates the small bit of friendship that they have.
Leslie, Keith, Cain (Keith's best friend) and Meredith (Cain's girlfriend), go on a double date. While Cain and Meredith are calling each other by nicknames, sharing a menu, sitting close, and holding hands, Leslie feels lonely sitting right next to Keith. She sees how Cain treats his girlfriend, and reflects upon her own relationship, to realize that it's nothing that she wants.
After that double date, Leslie starts to have feelings for Cain. She knows it's not right, especially since she's still with Keith. But what would happen if she caught Keith doing something he shouldn't, doing something that could put their relationship on the line? Would she change her mind? Would her growing friendship with Meredith play a role in her decision?
Final Verdict:
*Thank you Netgalley and Createspace for allowing me to review Accidents & Incidents*
When I first read the synopsis to this book, I wasn't too sure if I would request it off of Netgalley, because I simply don't like girls who are interested in boys who have girlfriends, especially when they, themselves are in a relationship as well! But there were a few other things in the synopsis that made me change my mind, and give it a shot anyways. And those reasons are the relationships Leslie has with her mother and Dennis.
Accidents & Incidents was beautifully written filled with heartache, friendship, and family!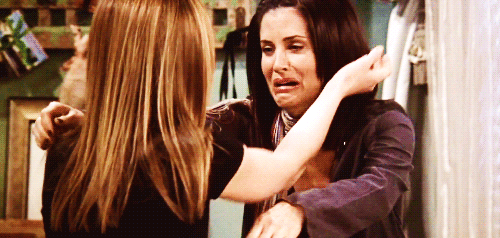 Leslie was down to earth, struggling with being a teenager, in a relationship were she wasn't getting the love an attention that she was hoping for. She did everything, including cleaning the entire house for her mother, just to get a snarky comment in return, asking her why it took her all day to do it.
Keith, Cain and Dennis aren't who they seem. Each have their own issues and problems which soon start to unraveling throughout the story; alcohol, lying, and/or cigarettes.
I absolutely enjoyed watching Leslie's relationships with Keith, Cain, Dennis, her mother and Meredith, develop and change. I liked that she thought of other peoples' feelings, and thought of the consequences of doing something, that she might regret having done later. She wasn't dumb, she thought for herself, Leslie was down to earth.
Accidents & Incidents was a really good read! It was perfect for the rainy late night in bed kind of reading. The ending was truly marvelous, and full of romance and true love. If you ever get the chance to pick Accidents & Incidents up, I recommend you do!