Title:
We Hold These Truths.
Author:
Andrew Clements.
Series:
Yes, #5.
Length:
4.5 hours.
Source:
Publisher, for Review.
Publisher:
Simon & Schuster.
Published Date:
12/17/13.
Links:
Goodreads
Barnes and Noble
Summary:
"Time is almost out for the Keepers of the School in this fifth Keepers adventure from Andrew Clements, the master of the school story.
The Keepers of the School—known to their friends as Ben, Jill, and Robert—have one last chance to save their school before it's torn down to make room for a seaside amusement park. But their nemeses, Janitors Lyman and Wally, are just as determined to keep the kids out of the way and the demolition on schedule.
One way or the other, this battle is about to come to a head. When all is said and done, will the school still be standing? Or will everything the Keepers have fought for be destroyed?"
My Thoughts:
*Thank you Simon & Schuster for sending me a copy for review*
Ben and his two friends Jill and Robert call themselves the Keepers of the School and its their mission to save their school and the hidden treasure inside from demolition and from becoming a seaside amusement park!
Knowing they can't do it on their own, the Keepers decide to gather a troop of students, their parents and even a teacher; to become their eyes and ears around the school. They'll need all the help they can get (even though they aren't sure how they feel about letting people in on their secret) to find and figure out all the clues without being caught by either of the two sneaky janitors AND before time runs out.
There's only a few days left before school ends for summer break, so the three best friends can't waste any time!
When the Keepers finally uncover all the clues and discover the treasure that was hidden HUNDREDS of years ago, they can't believe their own eyes! And they know that the only option they have is to call the police and the local museum, even it is three a.m. and they shouldn't be inside of the school. It's their only option to save their beloved school, from being torn down within just a couple of hours!
Final Verdict:
This is the first Middle Grade book I've read and reviewed, and I truly enjoyed it! I thought the characters were smart, fun and adventurous; something I look for in this kind of book. They were brave, and truly seemed to care about their school, and what would happen to it...even if it meant breaking a few small rules.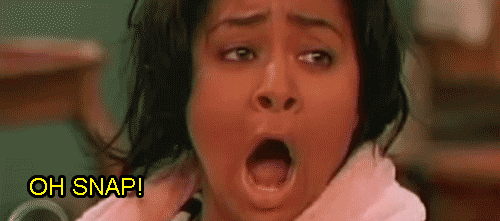 The story was mysterious and suspenseful, but still light and entertaining; perfect for any young reader, just getting into books. The ending was truly amazing, and I was excited to see what the treasure Ben, Jill and Robert found would contain.
This is the fifth book in Andrew Clements, Benjamin Pratt and the Keepers of the School series, and I would LOVE to pick up the first four installments! Definitely a good book to get a young person interested in reading!