Welcome to Turning Pages!
With the end of the school year (finals, the last days of school, and graduation) behind me, I've had a lot more free time to due things that were long OVER due. One thing included cleaning out my bookshelf! Buying new books, reading books and finishing books, are the biggest cause of my shelf always becoming a mess. Instead of putting books back to where they belong, I end up just laying them on a different shelf, telling myself that I still need to review it, or I'll put it away later...
...yes, I know those are all excuses and that I need to become more organized! So today I spent about two or so hours on cleaning out my bookshelf. Pulling out books from each shelf, wiping out that shelf, writing down the books that I still need to purchase to complete any series, deciding which books to get rid of, and finally putting the books I was planning on keeping in the shelf again. I did this over, and over again, until I was finished.
Here are some pictures I took...
Before...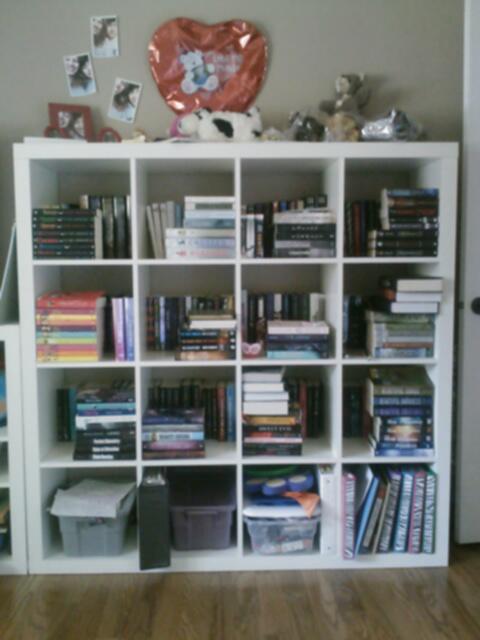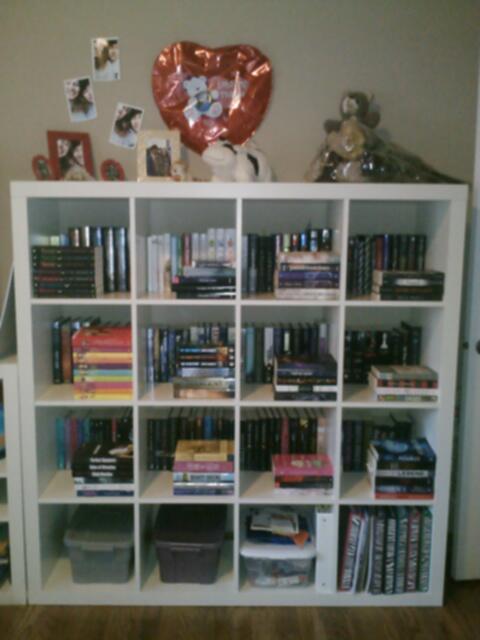 After going through each bookshelf and carefully deciding what I wanted to keep and what I wanted to get rid, this is what I came up with. I don't know what to do with them yet; host giveaways, donate, or sell them to my used local book store...I'll have to think about it some more (: