Welcome to Turning Pages!
Yaaaay! The week is halfway over! I have two tests in front of me still before this semester finally ends, but thank goodness I finally finished my science fair project today! And even with all this work, I'm actually getting a lot of reading done!
What am I currently reading?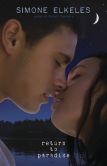 Return To Paradise, by Simone Elkeles! I'm really lovin' all of Simone Elkeles' books, and am quickly devouring them! Reviews of both Leaving Paradise and Return to Paradise should be up within the next week or so.
What did I just finish reading?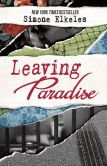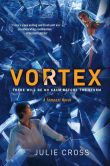 The two most recent books I finished are Leaving Paradise by Simone Elkeles, and Vortex by Julie Cross! Again reviews will be up shortly.
What do I plan on reading next?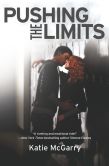 The next book I plan on reading is Pushing The Limit by Katie McGarry.