Welcome to Turning Pages!
And to WWW Wednesday! This week's post has tons of fantastic books, that you really should check out! A review of Demonglass is already up, so if you want to see what I thought about it, and if I enjoy it or not,
check out my review!
What am I currently reading?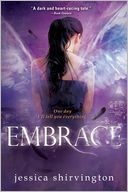 I'm currently indulging in Embrace by Jessica Shirvington, and I'm loving it so far! I hope to have my review up within the next two days, and on the burnbright.com.au by the end of the month!
What did I just finish reading?
About five or six days ago I finished Demonglass by Rachel Hawkins, and even though it doesn't beat Hex Hall for me, it was still pretty awesome! So if you want to check out my review,
click here.
What do I plan on reading next?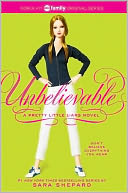 The next two books I plan on reading are, The Brides of Rollrock and Unbelievable!
Comment down below with the link to your WWW Wednesday, and I'll make sure to stop by and check it out!