Welcome to Turning Pages!
Since school has started last Wednesday things for me have been a bit stressful! But I am getting in a few posts, and I'm almost finished with the current book I'm reading. Things here at Turning Pages will speed up again, and many posts, and a giveaway or two that I have planned will show up within the next two weeks! So keep an eye out for that!
What am I currently reading?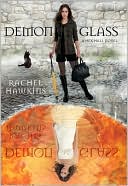 Today I hope to finish the last five or six chapters of Demonglass by Racheal Hawking, and get my review up by Friday night. I honestly loved the first book in the series and the way it ended, so I have pretty high expectations for the ending of Demonglass!
What do I plan on reading next?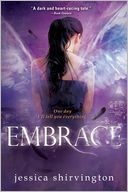 Next I plan on reading two books that were sent to me, one I purchased from amazon and the other was sent by an author; Embrace by Jessica Shirvington and Stage Fright by Marianne Delacourt.