Welcome to Turning Pages!
Before I get started on this week's "WWW Wednesday", I just want to ask what you all think of the changes I made to the blog!! It's not much, I know, but I went from two side bars to one (because I felt like the actual posts needed more room), I changed all fonts, the blog title, and cleared out the one side bar I have left. Please comment down below with your thoughts and any helpful suggestions or tips! Thank you!
What am I currently reading?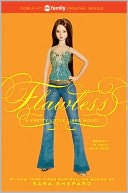 Currently you'll catch me reading the second book in the Pretty Little Liars series! Why Lisa, you already read that series? Well actually I only read up to the seventh book (I think there's a total of twelve now, or so?) and it's been a year. Since I never wrote official reviews on Turning Pages, not only did I think it would be a good idea to re-read the series so I could be caught up, but I would also be able to write reviews on each single book, than just one big generic series review.
What did I just finish reading?
Crave, by Melissa Darnell! At first glance this book is pretty big! I think it has around 450 pages, which is a lot for me in the summer. I usually don't mind reading any type of book during my two and a half months of summer break, but I actually prefer shorter books. I'm always out and about during this seasons, and shorter books are just easier to finish.
But I loved Crave! If you want to see what my thoughts are, check out my
review!
What do I plan on reading next?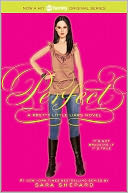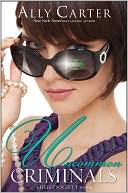 If you take a look at my left sidebar, you'll see my monthly TBR list. I might not go down the list in order, but I do tend to stick to the list! I think the next book I'll be enjoying will be either the third book in the Pretty Little Liar series, Perfect, or Uncommon Criminals, by Ally Carter!