Welcome to Turning Pages!
I hope you guys have a an awesome week, and continue to do so with all of these holidays going on, and get all the amazing books you've wished for!
This week I did receive three kick butt books, along with two really special and sweet extras!
The first book I received was from my Dad;
Divergent by Veronica Roth.
Who knew he was so good at giving gifts..even though he still uses duck tape to wrap them..
"In Beatrice Prior's dystopian Chicago, society is divided into five factions, each dedicated to the cultivation of a particular virtue--Candor (the honest), Abnegation (the selfless), Dauntless (the brave), Amity (the peaceful), and Erudite (the intelligent). On an appointed day of every year, all sixteen-year-olds must select the faction to which they will devote the rest of their lives. For Beatrice, the decision is between staying with her family and being who she really is--she can't have both. So she makes a choice that surprises everyone, including herself. During the highly competitive initiation that follows, Beatrice renames herself Tris and struggles to determine who her friends really are--and where, exactly, a romance with a sometimes fascinating, sometimes infuriating boy fits into the life she's chosen. But Tris also has a secret, one she's kept hidden from everyone because she's been warned it can mean death. And as she discovers a growing conflict that threatens to unravel her seemingly perfect society, she also learns that her secret might help her save those she loves . . . or it might destroy her."
The next thing I received came through the mail, from the unbelievable awesome Harlequin Teen Panel!
Pushing the Limits by Katie McGarry.
Along with this beautiful snowflake bracelet!
"No one knows what happened the night Echo Emerson went from popular girl with jock boyfriend to gossiped-about outsider with "freaky" scars on her arms. Even Echo can't remember the whole truth of that horrible night. All she knows is that she wants everything to go back to normal.But when Noah Hutchins, the smoking-hot, girl-using loner in the black leather jacket, explodes into her life with his tough attitude and surprising understanding, Echo's world shifts in ways she could never have imagined. They should have nothing in common. And with the secrets they both keep, being together is pretty much impossible. Yet the crazy attraction between them refuses to go away. And Echo has to ask herself just how far they can push the limits and what she'll risk for the one guy who might teach her how to love again."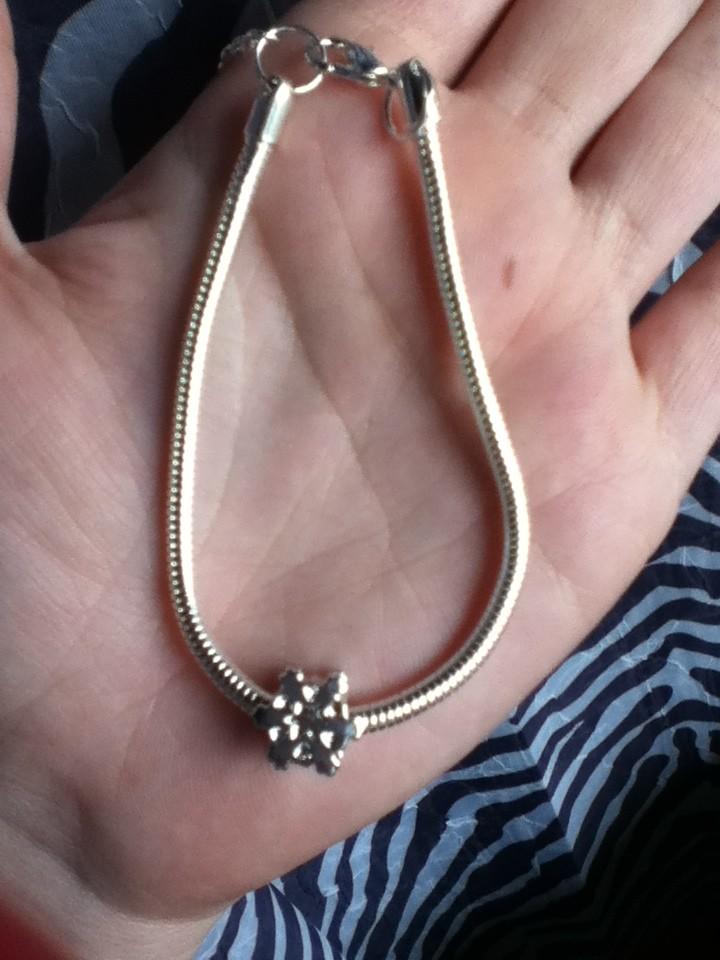 "Jackson Meyer has thrown himself into his role as an agent for Tempest, the shadowy division of the CIA that handles all time-travel-related threats. Despite his heartbreak at losing the love of his life, Jackson has proved himself to be an excellent agent. However, after an accidental run in with Holly—the girl he altered history to save—Jackson is once again reminded of what he's lost. And when Eyewall, an opposing division of the CIA, emerges, Jackson and his fellow agents not only find themselves under attack, but Jackson begins to discover that the world around him has changed and someone knows about his erased relationship with Holly, putting both their lives at risk all over again."
Inside of the final package came this beautiful necklace from Marianne de Pierres; thank you so much, I love it!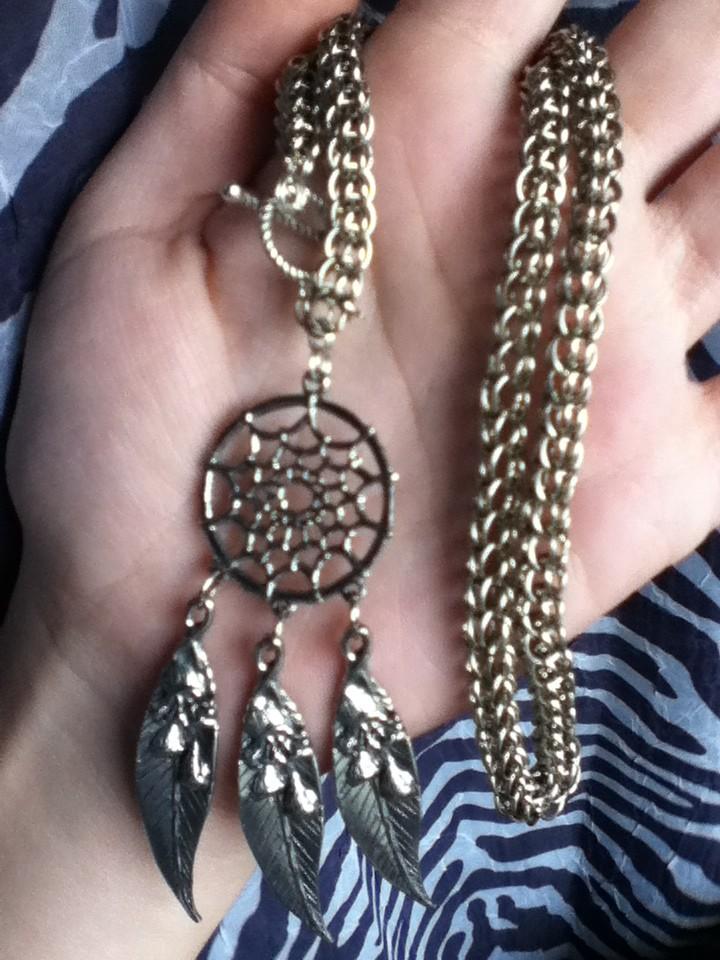 Thank you so much for stopping by, and thank you to everyone you sent me these gifts, it means the world to me!