Welcome to Turning Pages!
What am I currently reading?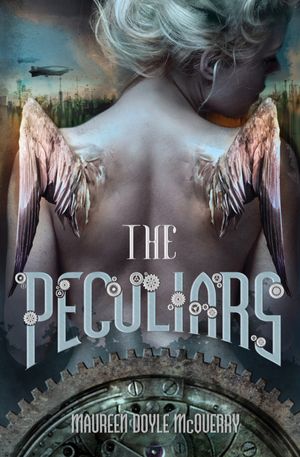 School has been extremely busy because of summer break coming up soon, so I haven't gotten very much time in to read and blog as I'd like to. So with that I'm still reading the Darlings Are Forever, by Melissa Kantor. This is such a cute series, and a perfect light read for the summer! Besides reading about the darlings, I'm also about sixty pages into The Peculiars by Maureen Doyle McQuerry. So far it's pretty interesting, and I've heard REALLY good things about it!
What did I just finish reading?
Well I haven't actually finished any book too recently, with being so stressed from school. But the last book I finished was The City of Ashes by Cassandra Clare, which I'm hoping to get my review up tomorrow! Even though I didn't really like the first book, The City of Bones, I liked this one a lot better!
What do I plan on reading next?
I'm not exactly sure yet, but if you really want to know, I'll be posting my TBR pile for this month before the weekend, so come back and check that out ! (: