What are you currently reading?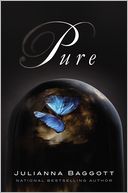 I'm currently reading Pure by Julianna Baggott! I feel like I've been reading this book for a while now, it's almost 450 pages long. I'm really enjoying it and can't wait to find out how it's going to end!
What did you recently finish reading?
I recently finished The Near Witch, and loved it! It was something I didn't expect it at all, and I even had doubts. But The Near Witch proved me wrong within the first few pages(:
What do you think you'll be reading next?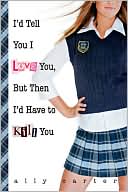 I'll be starting I'd Tell You That I Love You, But Then I'd Have to Kill You by Ally Carter. I've heard nothing but good things about this series and I really enjoyed Ally Carter's Heist Society!