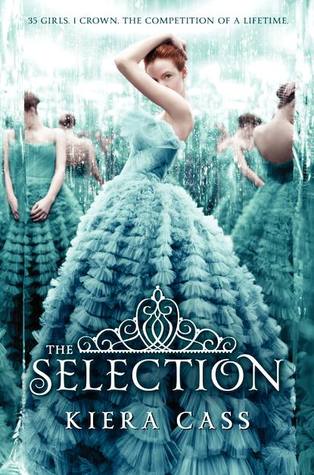 Title:
The Selection.
Author:
Kiera Cass.
Series:
Yes,
The Selection #1.
Pages:
336.
Source:
Purchased.
Publisher:
HarperTeen.
Published Date:
4/24/12.
Links:
Book Depository
Goodreads
"For thirty-five girls, the Selection is the chance of a lifetime. The opportunity to escape the life laid out for them since birth. To be swept up in a world of glittering gowns and priceless jewels. To live in a palace and compete for the heart of gorgeous Prince Maxon.
But for America Singer, being Selected is a nightmare. It means turning her back on her secret love with Aspen, who is a caste below her. Leaving her home to enter a fierce competition for a crown she doesn't want. Living in a palace that is constantly threatened by violent rebel attacks.
Then America meets Prince Maxon. Gradually, she starts to question all the plans she's made for herself--and realizes that the life she's always dreamed of may not compare to a future she never imagined. "
Review:
I don't know about you guys, but I HATE the show Bachelor and Bachelorette. HATE IT!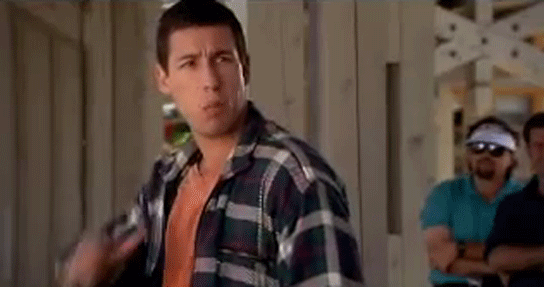 I mean who in the world, would go on national television, to meet some guy, who isn't only seeing you, but thirty other girls as well? Do you know how many good guys there are out there, that won't have you compete with all these other women, to get his attention?! A LOT!
So when I heard that The Selection was comparable to the show, I didn't even bother picking it up. I'm done watching and hearing about the show, and I'm not going to start reading something similar either.
...that is, until I started seeing all of these amazing reviews pop up around the blogging world, and couldn't resist the urge anymore. I knew I had to pick it up, but I also promised myself that once I stopped enjoying it, I would stop reading it.
But chapter one went by, chapter five and six came and went, and before I knew it, I was racing to the last page! I couldn't get there fast enough, and so I spent my free time during work zooming through it!
Why did I enjoy it right away? Simply because of America.
(Hahaha, just joking! The main character of course!)
Right from the start of the book she was everything I hoped for in this book. I was cringing when I first cracked open The Selection, expecting some dumb bimbo to be the main character and for her to completely make a fool out of herself throughout the entire story. But America was SO far from that!
The world America lives in, takes place in the future where we see kingdoms popping up again. Illea being one of the youngest, where America lives. The society is divided into eight castes, 1 being the royal family and 8 being the outcasts. Between those two are musicians, maids, artists, models, etc, all ranking in different castes.
The prince has finally become of age, and is in the need of a wife...so of course the ONLY thing he can do is select thirty five girls from his kingdom, to have them compete for his "love". America didn't even consider the idea, there was no way she was going to put her name in the hat, not for a prince and royal family, who doesn't seem to care about their people.
But after promising, to someone very special, to at least put her name in, thinking the changes of her being pulled are so slim, America sees no harm in it...
...until the chosen girls are announced on national television, and America is one of the thirty five.
Then things practically take off from there!
America is thrown into these crazy world, where she is surround by beautiful things, beautiful people, and lots of delicious food. She knows she doesn't belong her, but might as well take the opportunity, not only for her family, but also the entire kingdom, to get things done and fixed.
Overall, The Selection surprised me! The entire book didn't consist of some girl, going on dates, competing with other girls, and swooning about her "love" for this guy. America was kick ass, didn't take anything from anyone, and didn't change herself, only because her surroundings changed. She was still the girl she was before, and I loved that about her.
While this "selection" was going on, there were also a lot of other elements to the story, that were enough to keep me distracted. The caste system, the rebels, America's relationship with someone else, etc.
If you haven't read The Selection, for the same reasons I was, I would recommend at least giving it a try...it might suck you into its vortex, like it did me!