Welcome to Turning Pages,
After a few trips to my local library, these are the amazing finds..that I found..?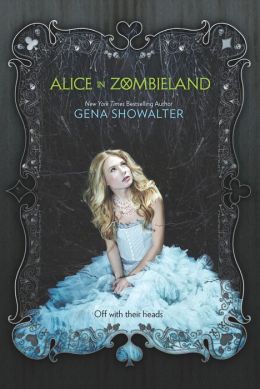 Alice in Zombieland, by Gena Showalter.
"She won't rest until she's sent every walking corpse back to its grave. Forever. Had anyone told Alice Bell that her entire life would change course between one heartbeat and the next, she would have laughed. But that's all it took. One heartbeat. A blink, a breath, a second, and everything she knew and loved was gone. Her father was right. The monsters are real. To avenge her family, Ali must learn to fight the undead. To survive, she must learn to trust the baddest of the bad boys, Cole Holland. But Cole has secrets of his own, and if Ali isn't careful, those secrets might just prove to be more dangerous than the zombies."
Over You, by Emma McLaughlin and Nicola Kraus.
"When seventeen-year-old Max Scott got her heart broken she didn't just sit at home sobbing into her ice cream and obsessing over her ex, Hugo's, latest Facebook postings. Well, actually she did. But she also decided that no girl should have to be tortured like that, so she read through all the psych books, Oprah transcripts, and historical precedents she could get her hands on and came up with a foolproof program to get over being dumped. These days, Max is the go-to guru for heartbroken high-school girls all over NYC. But when Hugo shows up in her neighborhood, suddenly Max is so busy trying to avoid her own ex that she isn't able to help anyone else with theirs. As Hugo invades her life all over again, Max's carefully controlled world starts to unravel. With her clients' hearts hanging in the balance, Max will have to do the seemingly impossible: get over her ex once and for all."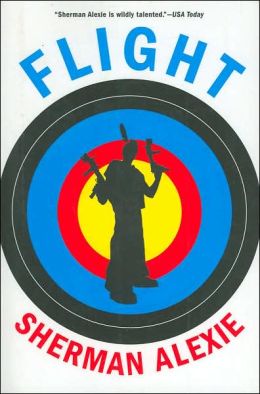 Flight, by Sherman Alexie.
"The best-selling author of multiple award-winning books returns with his first novel in ten years, a powerful, fast and timely story of a troubled foster teenager — a boy who is not a "legal" Indian because he was never claimed by his father — who learns the true meaning of terror. About to commit a devastating act, the young man finds himself shot back through time on a shocking sojourn through moments of violence in American history. He resurfaces in the form of an FBI agent during the civil rights era, inhabits the body of an Indian child during the battle at Little Big Horn, and then rides with an Indian tracker in the 19th Century before materializing as an airline pilot jetting through the skies today. When finally, blessedly, our young warrior comes to rest again in his own contemporary body, he is mightily transformed by all he's seen. This is Sherman Alexie at his most brilliant — making us laugh while breaking our hearts. "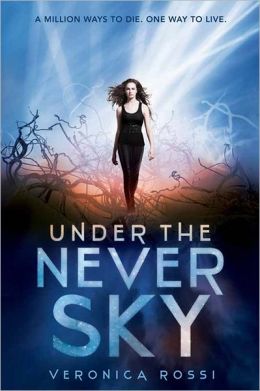 Under The Never Sky, by Veronica Rossi.
"In a world of danger an unlikely alliance breathtaking adventure and unforgettable romance"